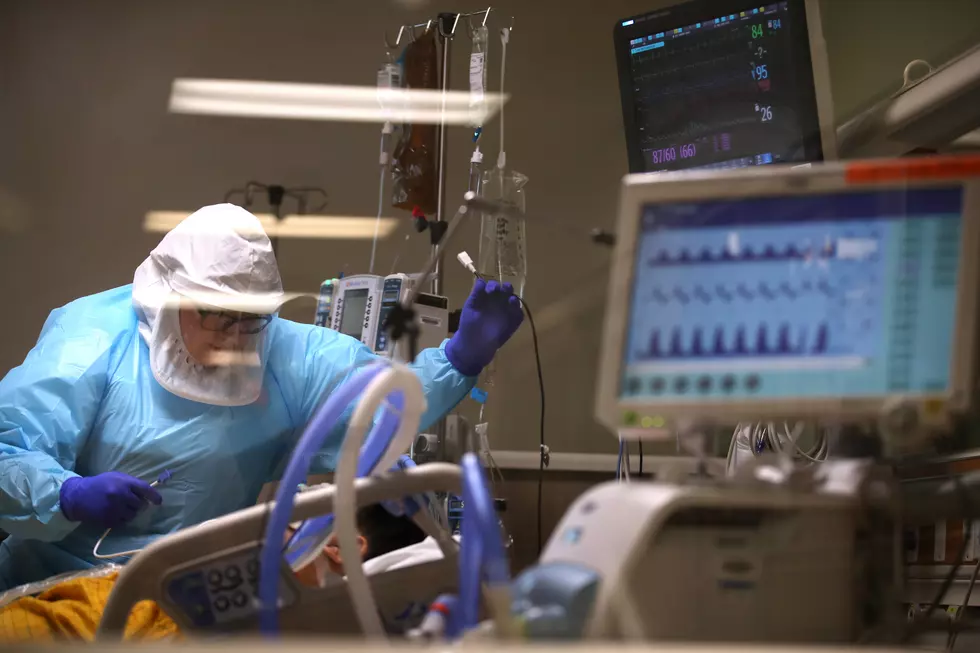 LA Dept. Of Health: COVID Hospitalizations Up 400% Since June
Photo by Justin Sullivan/Getty Images
The LA Department of Health(LDH) had a bit of good and bad news to report in regard to the states latest COVID-19 numbers. The good news is, people are finally getting the message and getting vaccinated! According to the news, in the last seven days the LDH has administered more than 45,900 COVID vaccinations,
The bad news is, the state has seen an insane rise in hospitalizations in one months time. Louisiana hospitals report a startling surge in COVID patients, up 400% since June 20. A month ago we had 242 hospitalizations, today 1,221 people, mostly unvaccinated, have been admitted in hospitals with the virus statewide.
According to the state's department of health, as of July 26 there was 113 COVID patients on ventilators. July 23, 2021 Governor Edwards issued a COVID Mask Mandate for the 4th time, declaring all Louisianans where a mask indoors until further notice. To find a state testing site click here. To find a location administering the COVID vaccine near you, click here. To enter the Louisiana Shot At A Million Lottery click, here.
LOOK: 40 Discontinued & Special Edition Kellogg's Cereals