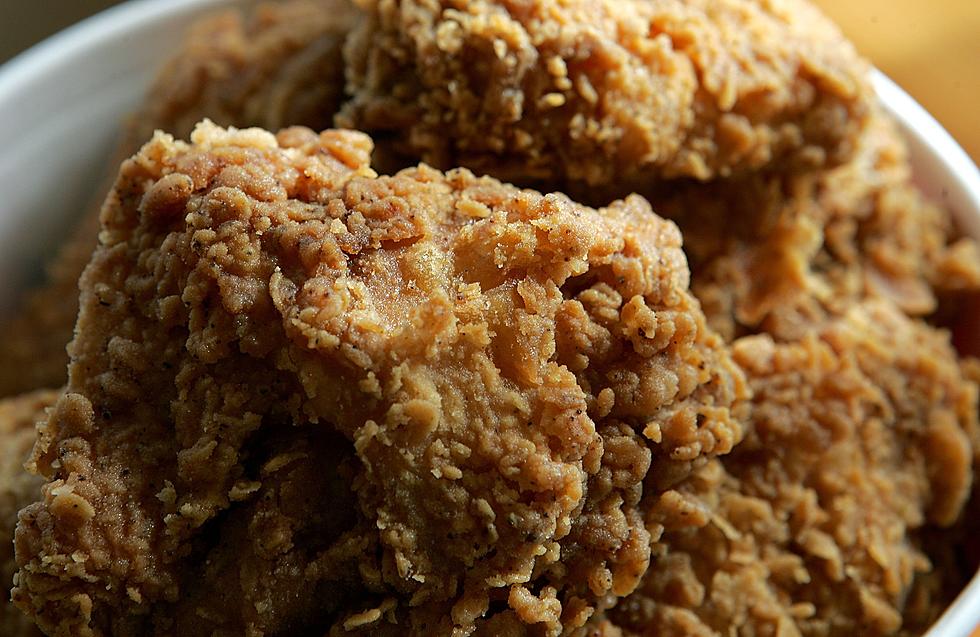 Why Are Chicken Restaurant Lines so Long in SWLA?
Justin Sullivan, Getty Images
So let's talk about the elephant in the room: fried chicken restaurants in the Southwest Louisiana area. If you have tried to get some fried chicken for lunch or dinner, you know the struggle is real.
No matter if you go to a Popeyes, Church's, Raising Cane's, or Chick-fil-A, you better have a full tank of gas and some patience. The lines are extremely long no matter what location you go to.
What's up with the chicken panic? Is there a chicken shortage? Is it like the toilet paper hoarding last year?
I realize some of the other fried chicken locations like the Church's on Ryan Street and both Ball's Fried Chicken places in Lake Charles are closed, but getting your favorite dish is time consuming. On top of that, most of the inside dining at these restaurants is still closed. With that being said, no matter which location and chicken shack you go to, you will experience long long lines.
I have seen it firsthand. Every location I pass by, the line in the drive-thru is out to the road and, in some cases, the line funnels out to the main street in front of the location. For example, I have seen the line for the Popeyes on Country Club Road wind out of the drive-thru and funnel out to the median of Country Club Road, backing up to the elementary school. Raising Cane's now has double drive-thru lines that back up all the way to Ryan Street to the intersection of Sale Road.
The big question is why? Why is fried chicken in such high demand? What's in the chicken we don't know about? Whatever it is, it needs to ease up so we all can get our chicken fix.
Eight Signature Louisiana Dishes