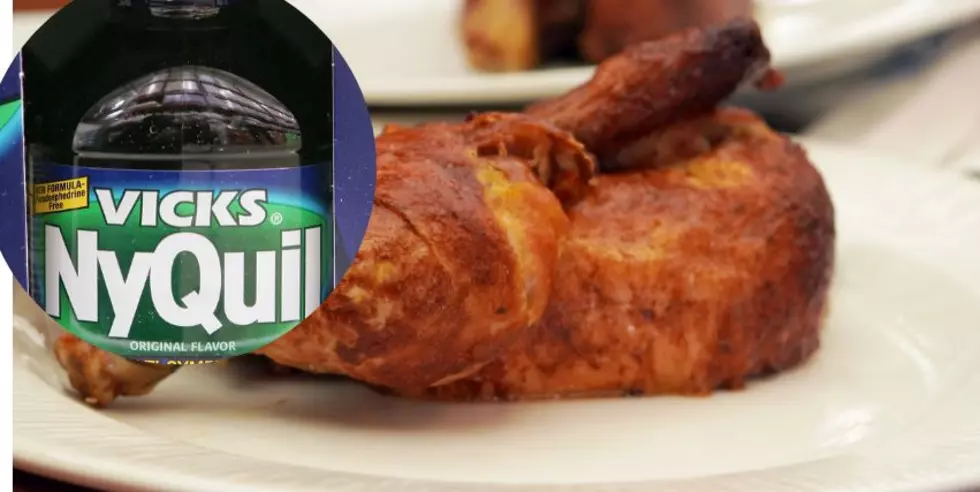 Why Is Sleepy Chicken Trending in Louisiana Again?
Scott Olson Staff, Getty Images, Johannes Simon Getty Images
First Off, This Should Go Without Saying But We Need to Say "Don't Be Boiling Chicken in NyQuil Please."
Remember earlier this year when TikTok videos were being taken down as soon as they were being put up because NyQuil chicken or "sleepy chicken" as people were calling it was trending?
Although Most of Us Had Common Sense, Many Doctors Started Raising Concerns Over "Sleepy Chicken".
Some people on TikTok would call it a "health trend" and that's why doctors were quick to point out that there was nothing healthy about boiling chicken in cough medicine and that it wasn't going to be a quick cure for a common cold.
The FDA is explaining that it isn't just about consuming the "sleepy chicken". The FDA said that when we boil a medication, we can make the medicine more concentrated, and the scary part is that when you cook the NyQuil chicken you can inhale the vapors from the skillet and that can really mess your lungs up. Basically, even cooking "sleepy chicken" can cause serious damage to your lungs.
The FDA Went On to Warn Parents of Scary Social Media Trends.
You can read the full warning by clicking here.
This is the Most Expensive Home for Sale in Shreveport and It's Epic
Louisiana B&B Association's 5 Most Haunted Spots in The State
The Louisiana Bed & Breakfast Association has named their 5 Most Haunted Spots in the state. You can see their full post
here
.