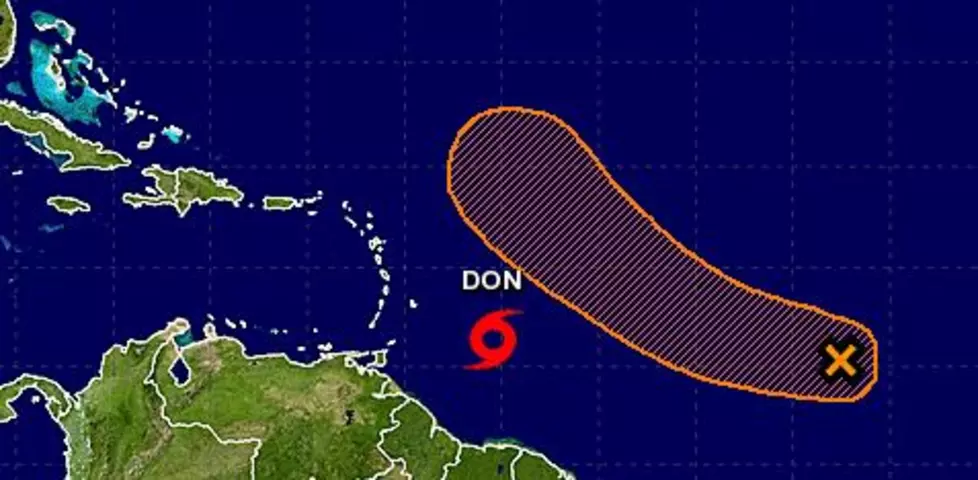 Tropical Storm Don in Far Atlantic
Bruce Mikels
As predicted, the first of two tropical disturbances in the Atlantic has turned into Tropical Storm Don. The storm system is a long way from U.S. shores just east of the Windward Islands.
The National Hurricane Center says the storm is located about 300 mile east-southeast of Barbados and roughly 430 miles from Grenada. Right now, maximum sustained winds are at 45 mph.  Reconnaissance  planes say that Don is currently moving forward at 18 mph.
We're keeping an eye on this storm just as we watch all of them, but the long range forecast from the National Hurricane Center is for this storm to continue to move to the west and have no effect on the U.S. at all.