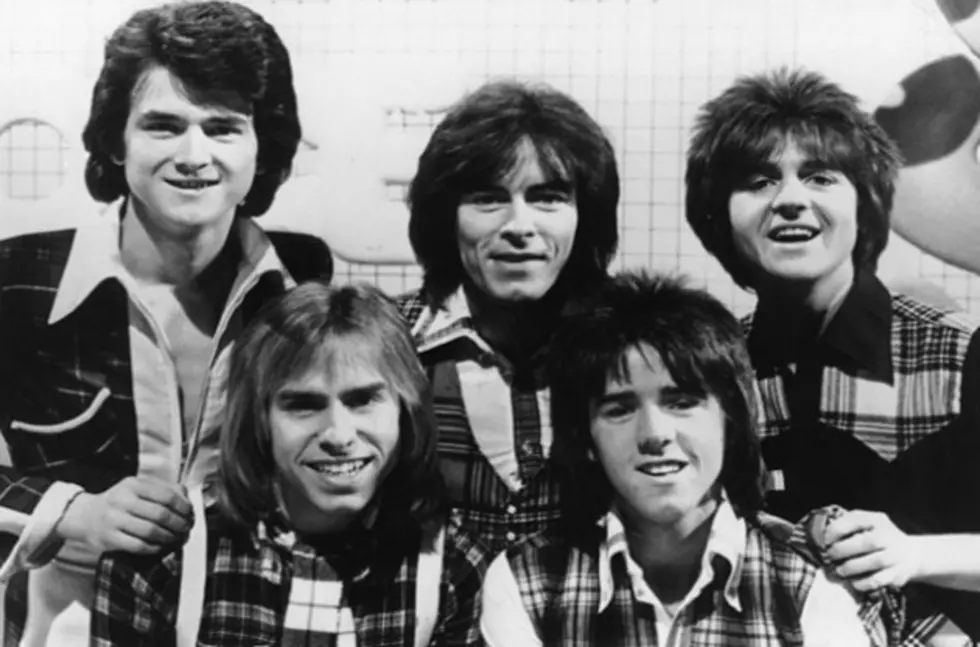 Relive Your "Teenhood" — Bay City Rollers "Live" [VIDEO]
Evening Standard
Hulton Archive
Back in 1975, four young lads out of Scotland set the world of pop music on fire for a couple of years. Their fans wore tartan and swooned over Les, Alan, Eric, Derek and Stuart. It was the Winter of 1975 and every teenage girl in the world was screaming for The Bay City Rollers!
From 1975 to 1977, the"Rollers" were everywhere! They made a zillion TV appearances but usually did the lip-sync thing.  Here is a fairly rare video of the band performing their #1 hit "Saturday Night" (Live) from 1982 in Japan. Enjoy (still have your old tartan?)
Boy band? You know it. Talented?Who knows? Did the fans have fun? Absolutely!