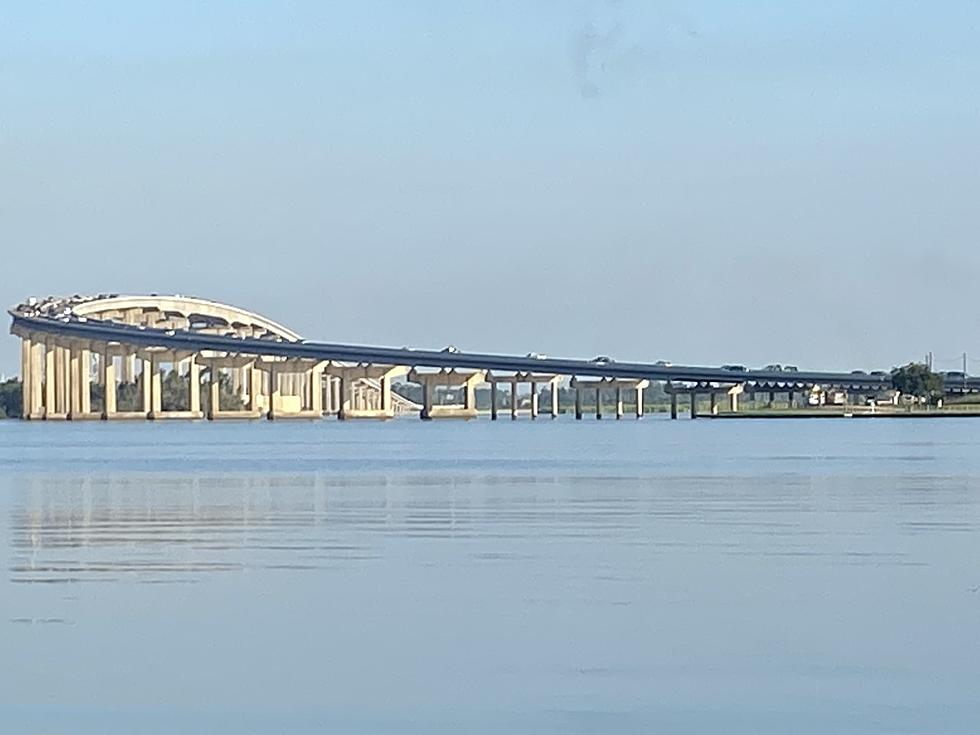 Man Who Jumped Off I-210 Bridge Prominent Doctor In SWLA
I-210 Bridge (Photo by Mike Soileau)
As previously reported, the Calcasieu Parish Sheriff's Office is currently investigating the sad incident of a person jumping to their death from the I-210 Bridge. The tragic incident occurred early this morning during rush hour at 6:50 am. The CPSO Marine Division & Dive Team have now located and identified the individual who was pronounced dead at the scene.
Kayla Vincent, a spokeswoman for the CPSO, confirmed the identity of the deceased is 65-year, Dr. Timothy G. Boreing. It is being reported that Dr. Boreing could have been suffering from Tinnitus, a condition where a person hears ringing in their ears no one else can hear. It is a heartbreaking situation as it appears that the prominent local eye doctor took his own life. The authorities said no foul play is suspected. It should be noted that suicide victims are normally not announced in this fashion, but because it occurred publicly, KPLC released the info. Please join us in praying for Dr. Boreing and his family. Our deepest most heartfelt condolences go out to them in their time of bereavement.
If you or someone you know is having a hard time, depressed, or going through a mental breakdown there is help. You are not alone. Please call the National Suicide Prevention Lifeline at 800-273-8255. There is someone there for you 24 hours a day.
LOOK: Here are the best lake towns to live in
Many of the included towns jump out at the casual observer as popular summer-rental spots--the Ozarks' Branson, Missouri, or Arizona's Lake Havasu--it might surprise you to dive deeper into some quality-of-life offerings beyond the beach and vacation homes. You'll likely pick up some knowledge from a wide range of Americana: one of the last remaining 1950s-style drive-ins in the Midwest; a Florida town that started as a Civil War veteran retirement area; an island boasting some of the country's top public schools and wealth-earners right in the middle of a lake between Seattle and Bellevue; and even a California town containing much more than Johnny Cash's prison blues.