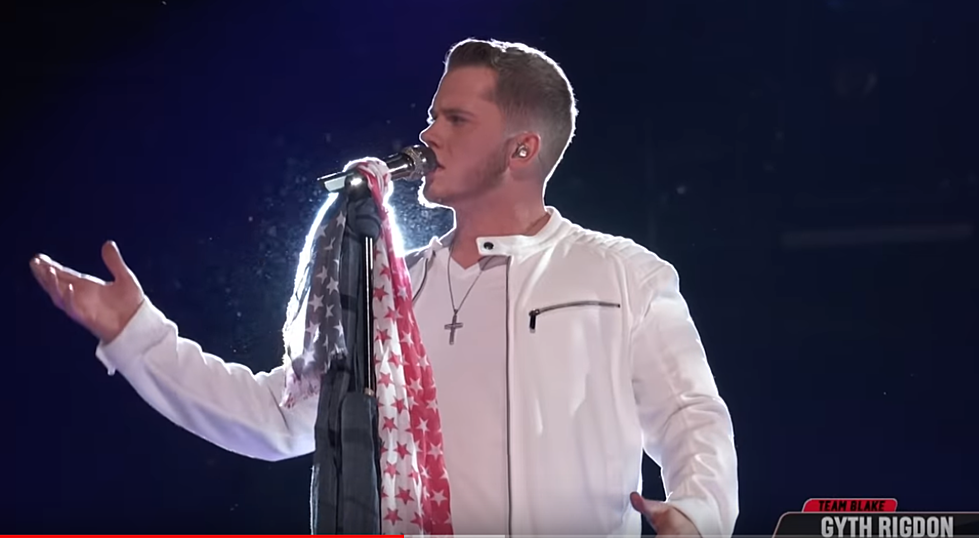 Gyth Performs 3 Times Tonight For The Voice Finale
Gyth Rigdon Finale (Youtube)
All the folks in Southwest Louisiana will be glued to their televisions tonight for The Voice finale as our hometown boy Gyth Rigdon will be performing to win the title.
Gyth Rigdon has accomplished a lot while being on the show.  He was the most streamed artist over all the other contestants when he was in the top 24.
Last week, his version of God Bless The USA landed him #3 on the Top 100 on the iTunes and #9 on the All Genres Top 100.
Tonight is the Finale y'all!  Gyth will perform three times tonight on the show.  Gyth will sing one new solo cover, a special duet with Blake Shelton, and then debut his first original single.
According to Gyth's Dad Paul, Gyth's new song is ready for download on iTunes and is called Proof I Always Loved You.
Don't forget you can also vote by downloading the songs he sings tonight on iTunes.  
The show airs on NBC tonight at 7pm on NBC!
Good Luck Gyth, bring home the title to Southwest Louisiana!