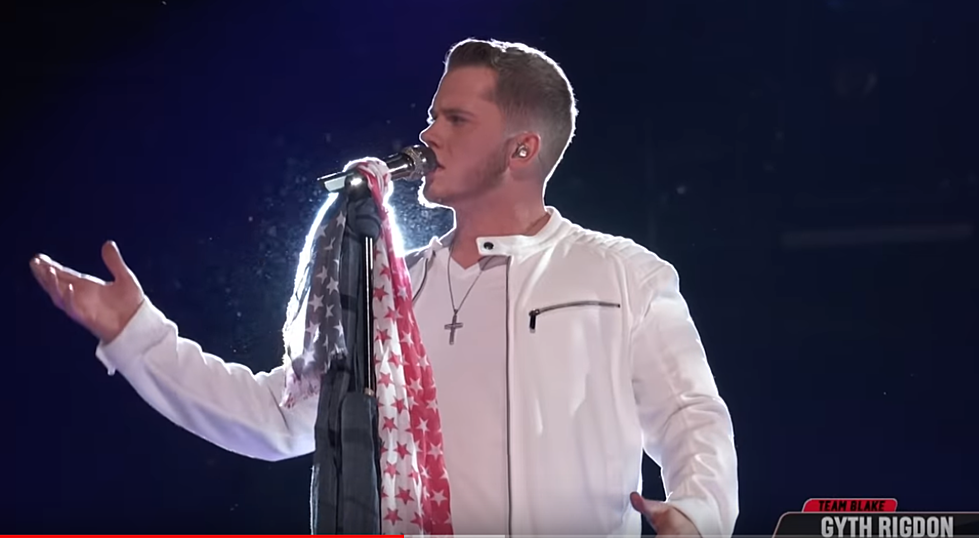 Gyth Rigdon Coming Back To SWLA For Veteran's Day Show
Gyth Rigdon Finale (Youtube)
Well, since coming in as the runner up on NBC's The Voice, Gyth Rigdon has been a busy guy. However, he is coming back to Southwest Louisiana in November for a big concert.
Gyth has been touring all over the country. He has shows coming up in Texas, Oklahoma, and Louisiana.
He is also going on a country cruise in November with country artists Lee Brice, Cole Swindell, and Joe Diffie just to name a few.
Gyth will be live in concert coming up on Sunday, November 10th, 2019 in Lacassine, Louisiana at Bayou Rum for their big Veteran's Day celebration. The show will be from 6:00pm to 9:00pm at Bayou Rum.