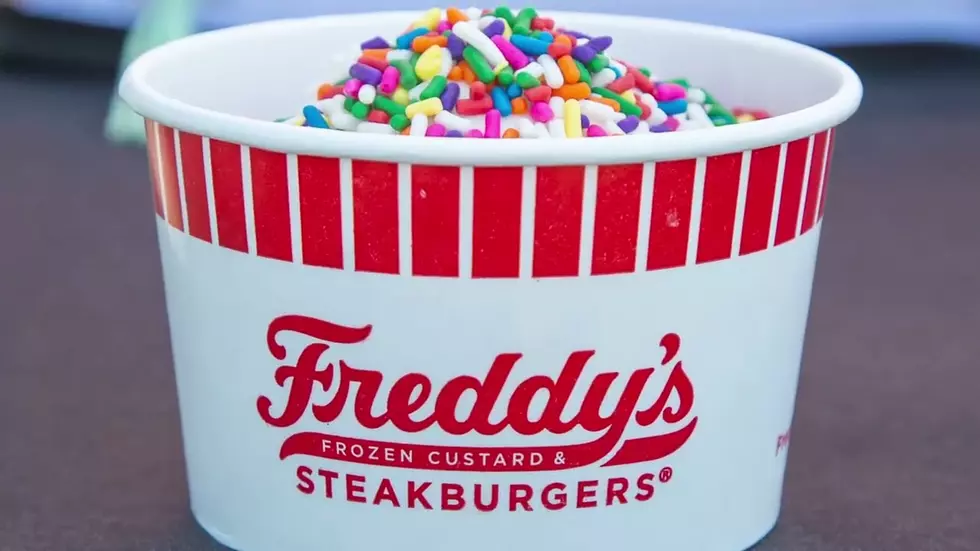 Freddy's Frozen Custard & Steakburgers Coming To Lake Charles
1069thefox YouTube
A new fast-food restaurant is coming to Lake Charles and it has social media buzzing.
The Advocate is reporting that Freddy's Frozen Custard & Steakburgers will be opening a franchise location in Lake Charles.
Freddy's was founded in 2002 in Wichita, Kansas. The restaurant is named after the founders' dad, Freddy Simon, a World War II Veteran. Their first location was in Hutchinson, Kansas.
The company recently announced that it will be expanding and opening 64 locations around the U.S. in six states. Freddy's already has two locations in Lafayette and three locations in Baton Rouge.
Other Franchise Locations Opening In Louisiana:
Ruston
West Monroe
Houma
Shreveport
Bossier City
Alexandria
Freddy's also announced some great news for our friends in SETX. Beaumont and Port Arthur will also be getting franchise locations soon.
I first saw SWLA going nuts over the news of Freddy's coming to Lake Charles on the Sulphur-Carlyss Information Station Facebook group.
I looked into it and oh boy, does their food look amazing. I can't wait to get my hands on one of their famous steakburgers and frozen custard. That classic combo of salty and sweet is calling me like a siren's song.
There's no word yet on a specific location for the restaurant, but as soon as that information becomes available, you can be sure we'll post an updated story.
If you've eaten at Freddy's before, please comment and let us know what you think of their food and custard on our Facebook post below:
Take an Inside Look at the Capital One Building
Fun Life Hacks That Work