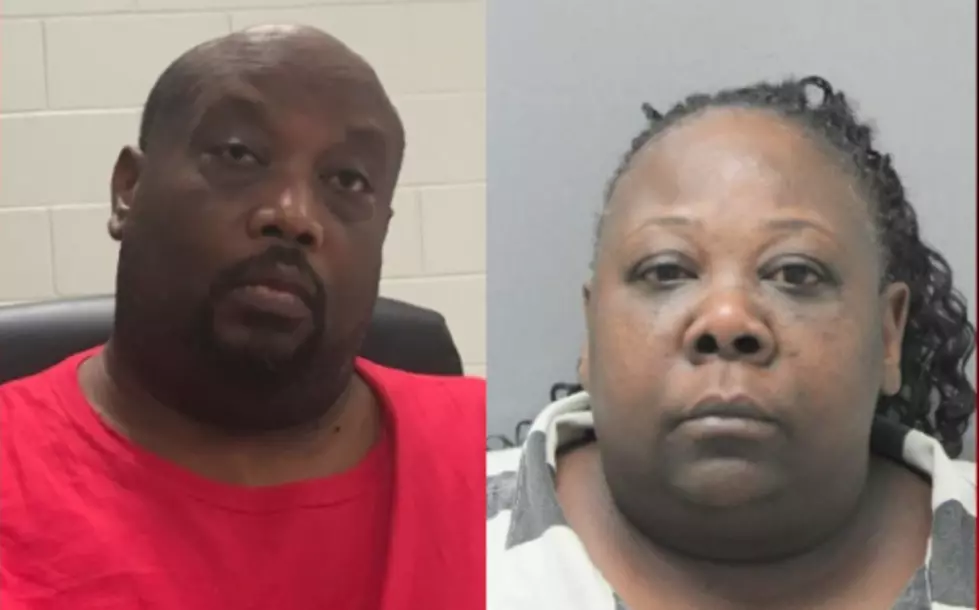 Two Arrested And Charged In Connection With 2017 Fire In Jennings
Courtesy JDPSO via KATC
An investigation by the Louisiana State Fire Marshals office nearly two years in the making has yielded two arrests in connection with a house fire in Jennings. The State Fire Marshals office reported via their Facebook page that Joseph Clark Jr. and Stacey Bernard Clark of Jennings had been arrested and charged with arson in connection with the blaze.
The State Fire Marshals' office was called in to investigate a blaze that occurred on Shirley Street in Jennings in August of 2017. Investigators determined that the origin of the blaze appeared to have happened in one of the bedrooms in the home. Further investigation, including interviews with witnesses and the homeowners, lead to the eventual arrest of the Clark's.
Joseph Clark is facing one count of arson with intent to defraud while Stacey Clark is facing one count of insurance fraud. Investigators with the State Fire Marshal's office say the investigation is not closed and there could be more charges forthcoming.