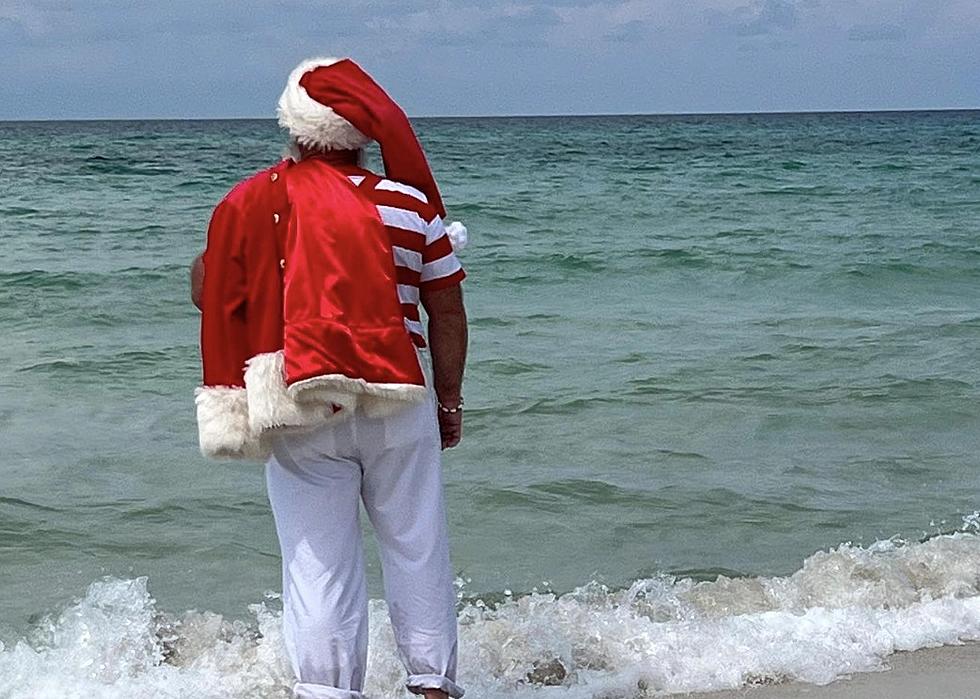 Adorable Photos Show Santa Claus Enjoying the Beach
James Spann Facebook
Even Santa at times needs sand between his toes.
Some precious photos on Facebook, shared by James Spann, show Santa enjoying the warm weather and beach just a few days ago.
Like you and me, Santa too needs to reset and his selection seems to be right on point, along the Emerald Gulf Coast.
Some have already started the countdown to Christmas and apparently, Santa is aware of the work that he's about to put in, thus that is why he took some time to hit the beach.
One person on social media stated that the beach is a great place for Santa to check his list, and I agree with the person 100%.
Check out these great photos of Santa on the beach as he appears to have enjoyed himself because of the hectic holiday season.
Here's what some had to say about the recent sighting on the beach.
LOOK: See what Christmas was like the year you were born