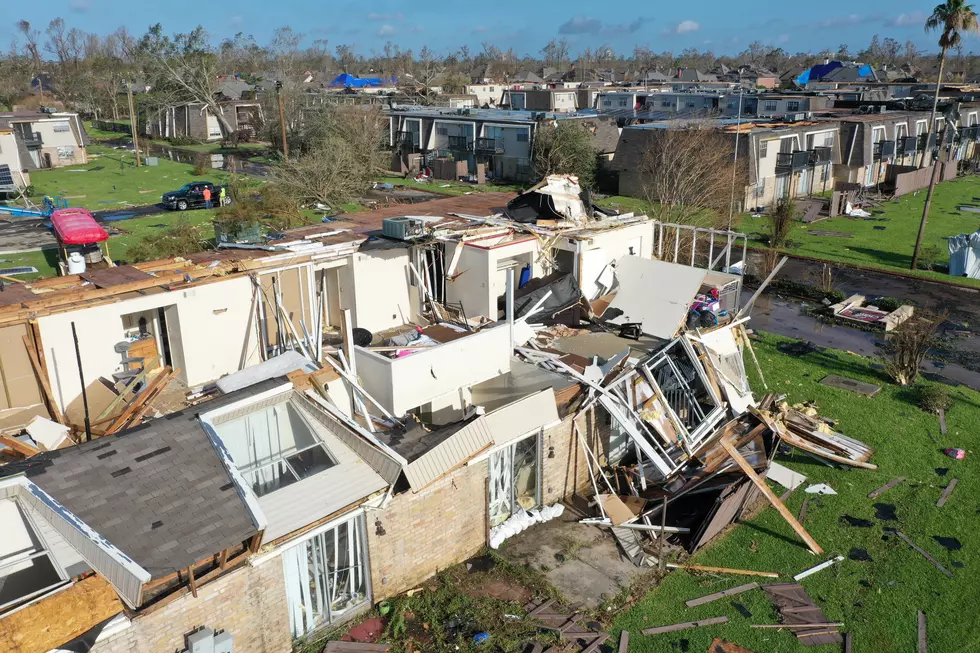 Residents Being Forced To Vacate 190 Damaged Public Housing Units
Getty Images
The devastation left behind by back-to-back Hurricanes Laura and Delta has been overwhelming. The cleanup, the rebuild, managing FEMA and insurance claims, all while dealing with the COVID-19 pandemic is more than the average person can stand. So, imagine being put out of your home and having no idea where you're going to go. That's basically what's happened to hundreds of Lake Charles residents renting and living in public housing.
Many of these residents have been displaced since August 27 and forced to live in other cities until their apartment complexes or housing units are rebuilt. Because there are so many people already relocated, resources and temporary housing are hard to come by.  Sadly, another 190 Meadow Park apartments are being closed down due to hurricane damage making them no longer safe to live in. All of the tenants were given a vacate notice and time to relocate says Ben Taylor, Lake Charles Housing Director. Taylor told KPLC News there are other temporary housing units available, but most are out of town.
Taylor says the city lost a third of Section 8 housing due to hurricane damage, and the inventory is extremely limited which is why they are working to relocate families to other cities. Barry Schannette, his wife, and five children are the only tenants left at Meadow Park and have no idea where they're going to go or how they're going to get there. Since August, Lake Charles has closed down 500 public housing units.
Enter your number to get our free mobile app
Giving Back On Thanksgiving