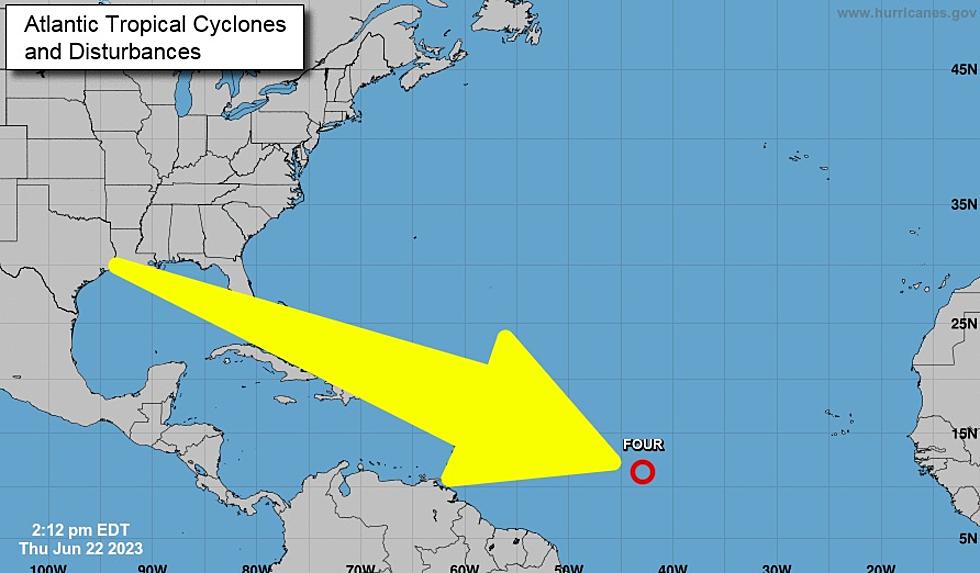 Is Tropical Depression Four Heading For Louisiana?
National Hurricane Center
Tropical Depression Four has formed in the Atlantic right behind Tropical Storm Bret, and we have all the details on where the storm is predicted to go.
I for one say that Louisiana deserves a break this year from hurricanes. Does anyone know Mother Nature's email address so we can send her a petition?
It's still too far out to be for sure the future track of Tropical Depression Four, however, the National Hurricane Center is usually really accurate at predicting the path of these storms. As of right now, Louisiana residents can all give a sigh of relief.
The National Hurricane Center released its five-day track of Tropical Depression Four this morning. Currently, it looks like the storm will be heading into the Atlantic Ocean north of Haiti and the Dominican Republic. We'll have to wait a few days to see if the storm will be heading for the US East Coast or if it will harmlessly veer off into the Atlantic.
As of the 11:00am NHC advisory today, TD Four is moving WNW at 15 mph with sustained winds of 35 mph.
We'll keep you updated on these two storms and all other Atlantic/Gulf activity throughout hurricane season on the air at 92.9 FM, our free mobile app, and on our website.

Places to Go Tubing in Louisiana
When it's summertime in Louisiana and you need to be outside, in the water is where it's at. And while our water isn't exactly crystal clear, it still is nice to take a dip in sometimes. Here are a few of the spots around the state where you can get in the water and enjoy a leisure tubing trip down a river or creek.