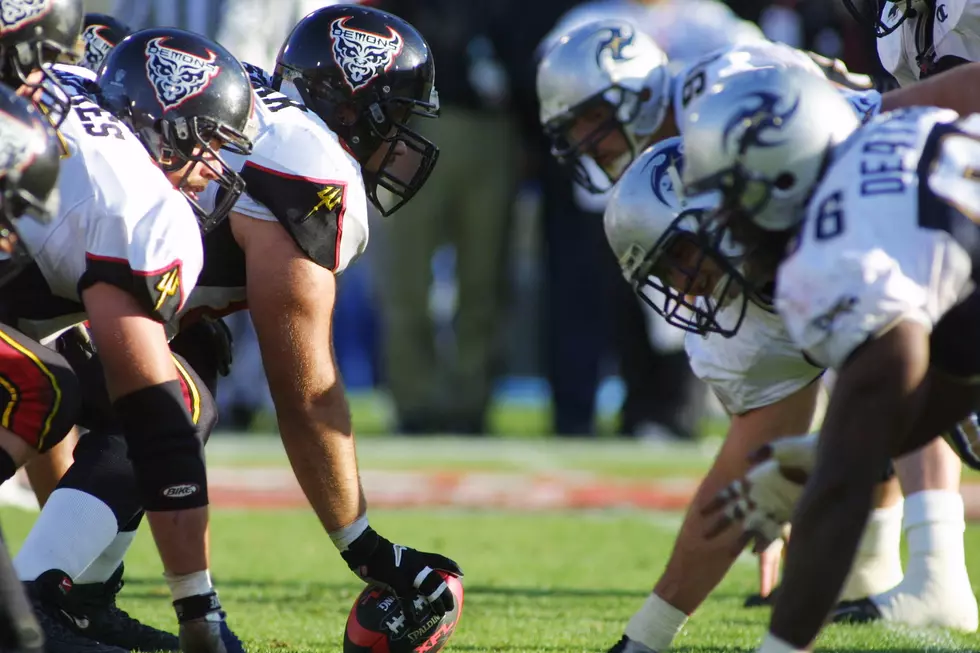 Report: Two XFL Teams Heading to Texas for 2020 Season
Credit: Scott Halleran/Allsport
Remember the XFL? When pro wrestling and pro football collided for one gloriously terrible, yet extremely entertaining, and super innovative football entertainment?
WWE (then WWF) owner/chairman/president Vince McMahon launched his own football league in 2001, in conjunction with NBC and their legendary sports leader Dick Ebersol. The league had a lot of things going for it, but seemed to have a habit of not catching breaks, and picking fights they couldn't win.
The original XFL lasted one season, but Vince McMahon always wanted to bring it back. Which is exactly what he's doing now.
The all new XFL plans to be more focused on football than wrestling, which is probably going to help on one side of the equation. But I will also argue that what made people want to watch the XFL more than the CFL or NFL Europe was the wrestling hi jinks.
But this new XFL has some people interested, and they're going to get a few more people interested now that the cities who will be hosting teams are starting to get revealed. Though not official, there are a few reports coming out that cite the XFL website, that are reporting 8 cities for XFL homes. Those cities include:
Dallas
Houston
Los Angeles
New York
St. Louis
Seattle
Tampa Bay
Washington, DC
Two teams in Texas? Well, that makes sense for a few reasons.
Texas is a football hotbed, from high school football, to colleges, and two strong fan bases in the NFL. So there are plenty of football fans to cater too. But it's actually a pretty impressive move still, considering they're the only state with two teams in the first eight, more than fellow football hotbed Florida. Texas is getting two teams before Atlanta, Pittsburgh, Philadelphia, Denver, Boston, or even Chicago.
It's even more interesting when you look at the original XFL, where Chicago had a team, but they don't know. Other cities that had original teams that are left out this time include San Francisco, Orlando, Las Vegas, Memphis, and Birmingham. Meaning there are 6 cities getting teams this time around who aren't XFL originals. Dallas, Houston, St. Louis, Seattle, Tampa Bay, and DC were all non-XFL teams 17 years ago.
Will this version of the XFL succeed? Maybe, but it's going to have to find ways to innovate, entertain, and engage better than the NFL to do so. BETTER, because the NFL already has a HUGE head start, so if you're going to do literally the same thing, you better find a better way to connect it to fans.