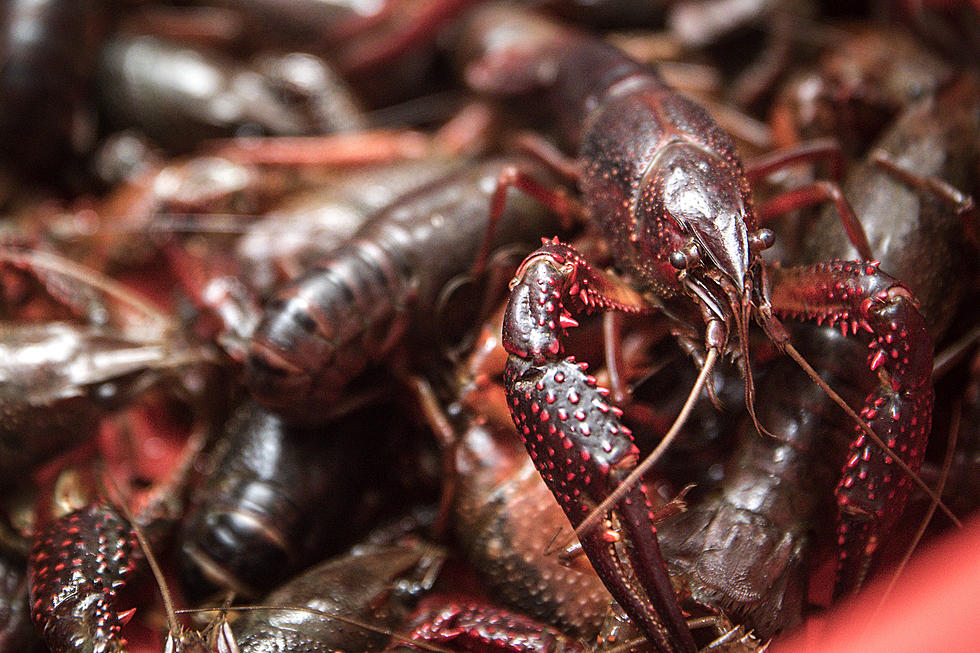 Prices Dropping as Louisiana Officially Kicks Off Crawfish Season
Photo by Getty Images
Although most of us have been enjoying 'dem bugs for a few weeks now, crawfish season officially gets underway this week. Generally, the beginning of Lent signifies the kickoff of crawfish season here in the boot.
Fortunately for those of us who love crawfish, prices have dropped from the very first availability, when they were upwards around $9-$10 dollars a pound.  Crawfish prices are now holding steady, according to Laney King, founder of the Crawfish App.
"You're looking at about $5.99 a pound to go, more like $6.50 a pound if you're going to be dining in, and if you want to boil with some friends for opening weekend, you're probably going to pay about $100 to $125 a sack," said King.
Even though prices started really high at the beginning of the year, King said prices are now closer to normal.  In fact, prices are down five percent compared to this time in 2022.  And the weather isn't hurting either, a good sign for the upcoming crawfish season.  And naturally, as the season progresses, prices usually come down, while the size of the crawfish will go up.
"This warm weather, this is so good for the crawfish. We should see an actual increase in the size which everybody gets really excited about..." 
"I'm an optimist but it's hard for me to say that we're going see them below normal. I think that it's going to be a very normal crawfish season," said King.
The Crawfish App compares prices at locations all across the state of Louisiana.  It will also break down if you're looking for bags of live crawish, or whether you want them already boiled.  To find the best crawfish prices close to you, make sure to download the free Crawfish App.
How Much Are Crawfish in Shreveport?
Crawfish have arrived and we have been checking the prices for you. These are the prices we found on January 17.
Need Comfort Food? Here's the Top 10 Spots in Shreveport
Here are the Top Ten Comfort Food Spots in Shreveport