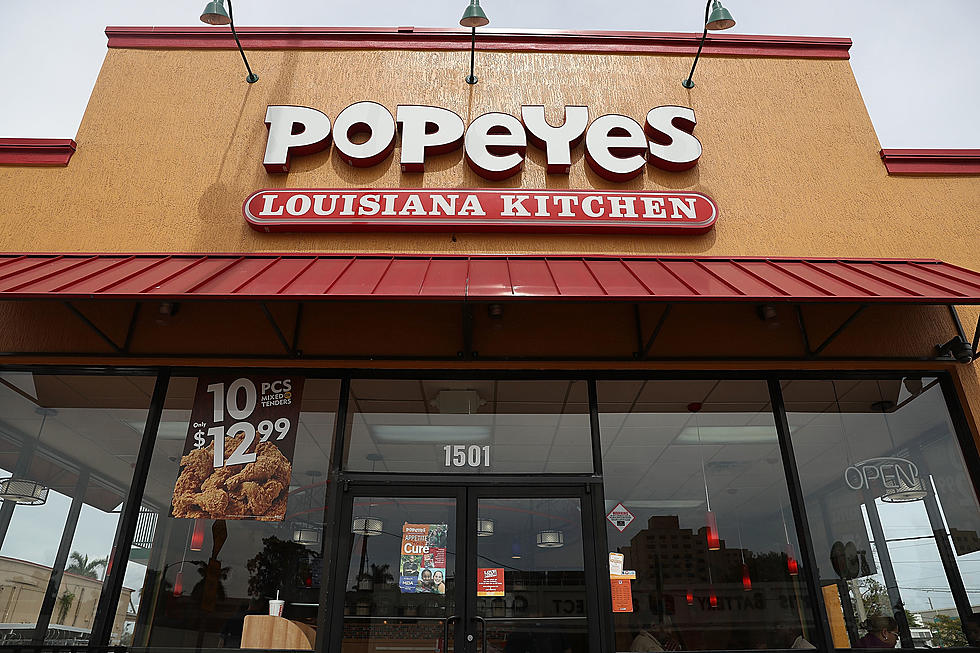 Popeyes Chicken Sandwich To Return In November, Kind Of.
(Photo by Joe Raedle/Getty Images)
The sandwich that single-handedly sparked the biggest chicken sandwich war known to mankind is reportedly coming back in November.  Well, kind of.
For two blissful weeks in August we were blessed with what some people call "the best chicken sandwich of all time".  Then on August 27th, 2019...a day that will live in infamy...the entire Popeyes chain sold out.
Recently Sun Holdings, a Popeyes franchisee, told Bloomburg News that they're gearing up to start selling the chicken sandwich in November once again.  They stated that they've begun hiring more staff for their restaurants to handle the demand.
Here's the kicker.  Apparently only the 150 Popeyes that Sun Holdings run will be carrying the sandwich.  And none of their locations are in Louisiana.  The closest one to our state border is in Marshall, Texas.
There's been no word from Popeyes corporate offices on this matter, their official stance on the return of the chicken sandwich is "as soon as we're ready to announce a date, we will let the world know!".