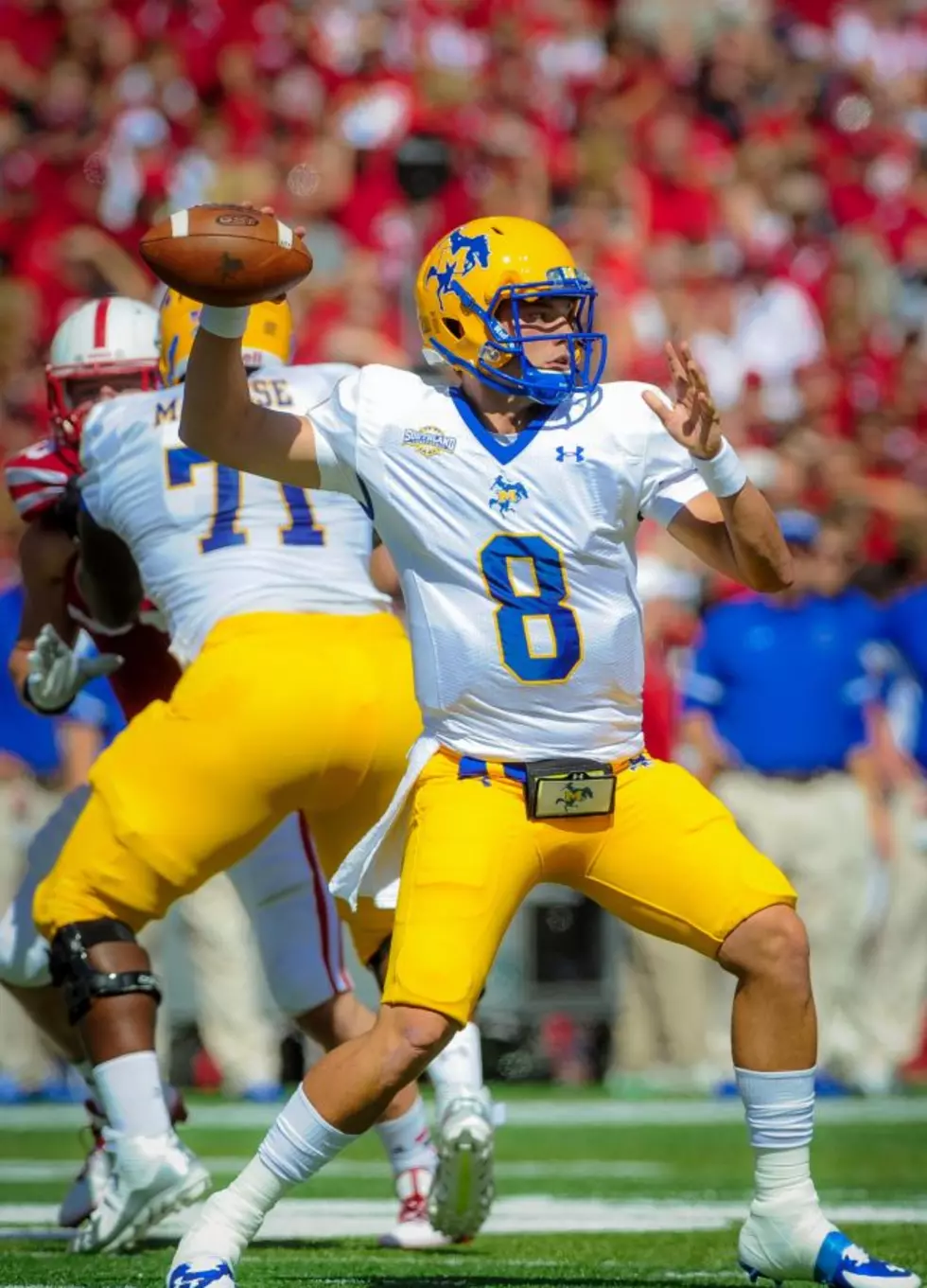 getty images/ Eric Francis
McNeese took control of last week's game over Incarnate Word after three turnovers gave them the ball within the Cardinals twenty yard line. The Pokes went on to win in a route and that results in them jumping up in both polls.
The Cowboys now sport a 5-2 record and are 3-1 in the Southland Conference. This week's Coaches poll has the Cowboys at number eight and the Sports Network poll ranks the Cowboys at ninth. The Cowboys travel to Northwestern State this Saturday. Every game left will be huge for the Pokes with a log jam atop the Southland Conference. It would seem that the team that can win out will be in control of the conference.
Sports Network Top 25
1.  North Dakota State.
2.  New Hampshire
3.  Coastal Carolina
4.  Villanova
5.  Jacksonville State
6.  Eastern Washington
7.  Illinois State
8.  Montana State
9.  McNeese
10. Fordham
11. Youngstown State
12. Montana
13. Richmond
14. Chattanooga
15. Southeastern Louisiana
16. Eastern Kentucky
17. William & Mary
18. South Dakota State
19. Indiana State
20. Harvard
21. Bethune-Cookman
22. Northern Iowa
23. Albany
24. Stephen F. Austin
25. BryantFCS Coaches Top 25
1.  North Dakota State
2.  Coastal Carolina
3.  Villanova
4.  New Hampshire
5.  Jacksonville State
6.  Illinois State
7.  Eastern Washington
8.  McNeese
9.  Montana State
10. Fordham
11. Montana
12. Chattanooga
13. Youngstown State
14. Richmond
15. Southeastern Louisiana
16. Eastern Kentucky
17. William & Mary
18. Harvard
19. South Dakota State
20. Bethune-Cookman
21. Indiana State
22. Northern Iowa
23. Stephen F. Austin
24. Bryant
25. Southern Illinois