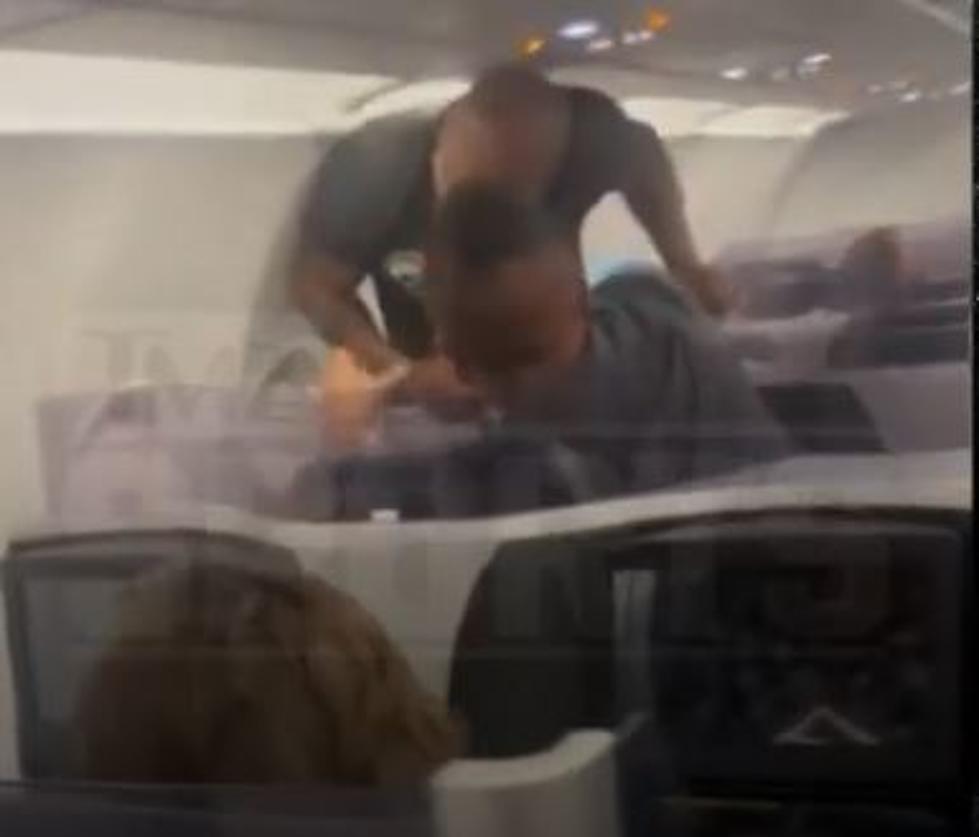 Mike Tyson Punches Provoking Airline Passenger In The Face
YouTube
Why on earth someone would mess with Mike Tyson, I don't know. Apparently, he's still got some "hands" in his old age. Well, he's only 55, but still. Two guys released they were traveling on the same plane with the former champ and were pretty excited to meet him. Understandably so. However, one of the guys was extremely drunk and wound up getting a fist sandwich for overstepping his boundaries.
According to TMZ Iron Mike was catching a flight from San Fransisco to Florida Wednesday night when the incident unfolded. Tyson was in Frisco attending the 4/10 Weed Festival. When was boarding a JetBlue plane when two men behind got a little star-struck. Of course, the heavyweight champion is used to fans approaching him and is usually very social. So was the case with these gentlemen.
According to witnesses, Tyson laughed and joked with the guys, answered questions about his career, and even took selfies with them.  When he got to his seat, that should have been their cue to back off and let the man enjoy his flight. Of course, the guy who that too much happy sauce didn't get the memo. Even worse he sat in the seat behind the famous boxer.
The intoxicated man continued to bagger the champ talking in his ear, reaching over the seat until finally, Mike had enough. He asked him a couple of times witnesses said to stop and chill out, but the man wouldn't listen. So, the former boxing superstar stood up and gave the man several jabs in the face! You guessed it, it was all caught on video. 
It's not cool to put your hands on people because you are angry. Violence is not the answer 99% of the time. Mike probably should have asked an airline stewardess to make the man settle down. The 55-year-old fighter was fed up and after knocking the guy silly, he left the plane quietly. The authorities were not called to the scene and JetBlue did not release a statement about the matter. In fact, neither did Tyson's camp.
The unidentified man received treatment from an airport medic and reported the incident to the police. The San Francisco Police Department declined to give a statement and no charges were made against Mike Tyson that we know of. The incident is under investigation and we will keep you posted if the situation changes.
LOOK: Biggest underdog victories in March Madness
Every spring, legions of sports fans turn their attention to college basketball when
March Madness
takes the national spotlight. Using aggregated Associated Press data, BestOdds has come up with 10 of the biggest—and most unlikely—underdog wins in March Madness history.