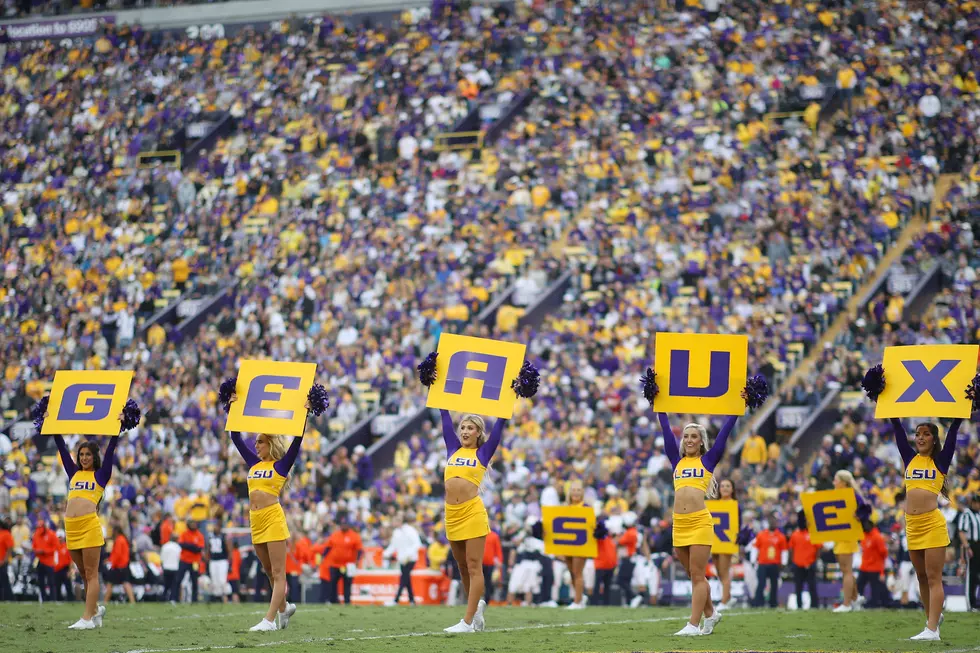 Will the Vaccine Mandate Stop You From Going to LSU Games?
(Photo by Chris Graythen/Getty Images)
Today, LSU announced that for the entirety of the season, you must show vaccination proof or a negative COVID-19 test in order to attend home games.
This is big, big news. After all, this decision comes on the heels of Saints fans abs9olutely losing their mind and demanding refunds over the same exact thing. For those unaware, you must provide vaccination proof or a negative test in order to pretty much do anything indoors in New Orleans.
Now, LSU fans are in the same boat, so I have one simple question. Will this new vaccine mandate stop you from going to LSU games this season? Or better yet, if you are currently unvaccinated, is your love for LSU home football games enough to get you vaccinated?
Since this news is so fresh, I haven't seen much of a response from LSU fans regarding the huge announcement, so I'm not sure how fans will respond. If I had to guess, I would say they will react much like unvaccinated Saints fans. In the case of many of those fans, it's clear the New Orleans vaccine mandate did, in fact, stop them from attending home games. They are currently fighting with the Saints and the city of New Orleans in an effort to secure refunds.
LSU, though, is a little bit different. For instance, I don't love the Saints, yet I've attended many Saints games. So, the mandate doesn't affect me one way or another, when it comes to the Saints.
LSU is a little different for me, and I'm sure many of you. I love the LSU Tigers, and I love going to home games. So, if I wasn't vaccinated, I'm sure this announcement would be enough to get me in the chair for a shot. I love LSU and home games that much. My love for LSU and attending games inside Tiger Stadium would be enough for me to get vaccinated, if I wasn't, or at the very least, get tested every Thursday before the game.
I can't speak for you, though.
So, will this new announcement stop you from attending LSU home games?
10 of Louisiana's Weirdest Laws
10 Festivals We Don't Have in Louisiana But Need
We have festivals for just about everything in Louisiana, but there are still quite a few great ideas out there.
Top Stories in Shreveport for 2021 So Far
25 Most Popular Movies That Filmed in Shreveport
Once upon at time, Shreveport was one of the hottest filming destinations in the country. We had everything from major blockbusters to low-budget indie films shot here. So, here are the most popular films shot right here in Shreveport
according to IMDB
. This contains only movies, not television shows. If we included TV shows, True Blood would be number 1 with a bullet.