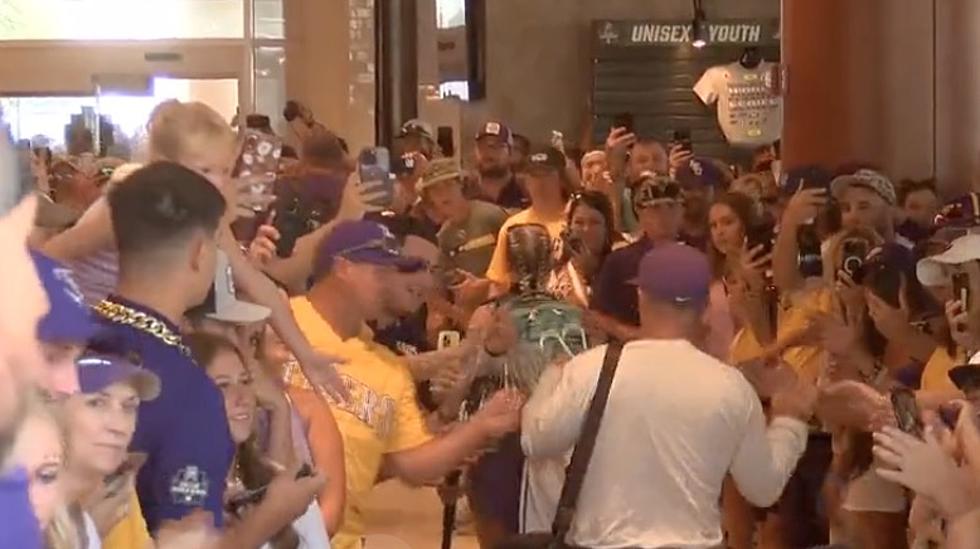 Massive Crowd Shows Up at LSU Team Hotel Prior to Championship Game [VIDEO]
Jacques Doucet
LSU fans are ready.
Watch as the LSU Tigers Baseball team is greeted by thousands of fans at their hotel Monday afternoon prior to the final game in the College Baseball World Series.
The Tigers will take on the Florida Gators at 6 pm Central on ESPN, and the winner of that game will be crowned National Champions.
While LSU was blown off the field by the Gators on Sunday afternoon, that has not diminished the excitement from LSU fans.
A report from Omaha suggests that it is 80-85% of LSU fans in the stadium.
Here you'll see fans cheering on the players and coaches, plus many parents of the players are seen hugging their kids in an LSU uniform for the final time.
You can most certainly feel the excitement from Omaha.
Here's another look at the number of LSU fans at the team hotel prior to the players exiting for the stadium today.
If you're curious, some of these same fans were there after the blowout Sunday afternoon.
Did You Know These Celebrities are LSU Alums?