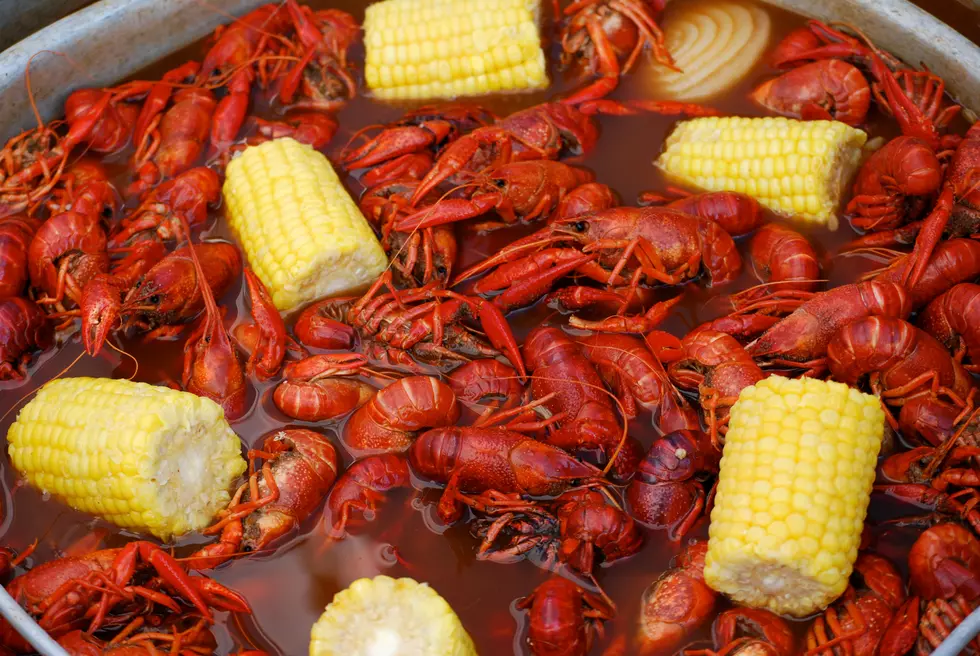 Louisiana Officials: Crawfish Shells Pose Ecological Danger
David Lee, Getty Images/iStockphoto
We may not be looking at the biggest crawfish crop, but one thing is for sure: Crawfish season is upon us.  Those spicy crustaceans Louisiana is famous for are being boiled up by the thousands as we speak, and there are plenty of mudbug-lovers waiting gobble them all up!  State officials are now focusing their concern for what happens after the feast.
According to the report from U.S. News and World Report, the Louisiana Department of Environmental Quality (DEQ Louisiana) is pleading with residents not to discard the aftermath of their crawfish meal into storm drains.  Environmental officials are warning that the glut of empty shells, leftover potatoes & corn cobs, and even the water used to boil the whole thing is an ecological disaster waiting to happen.
When I saw the headline - I thought that it was a drainage issue.  You know, too many shells clogging up drainage pipes which would lead to flooding issues (something we already deal with too much in Louisiana).  I was dead wrong, the problem all of the crawfish waste creates is much darker.
DEQ Louisiana says that when the shells, boil water, etc. make their way to aquatic habitats around the state - the ensuing reaction could spell death.  The waste can pass pathogens to the local fish and aquatic vegetation, spreading disease throughout the water.  Additionally, the breakdown of this organic waste could deplete the area of precious oxygen.  That could lead to large scale fish-kill events.
The experts say that to properly dispose of what left of your crawfish boil, is to dump the water directly into a public sewage system and shells should be double bagged and placed in your trash can or buried in your yard as compost.
Read More: Top 10 Beers Made in Louisiana