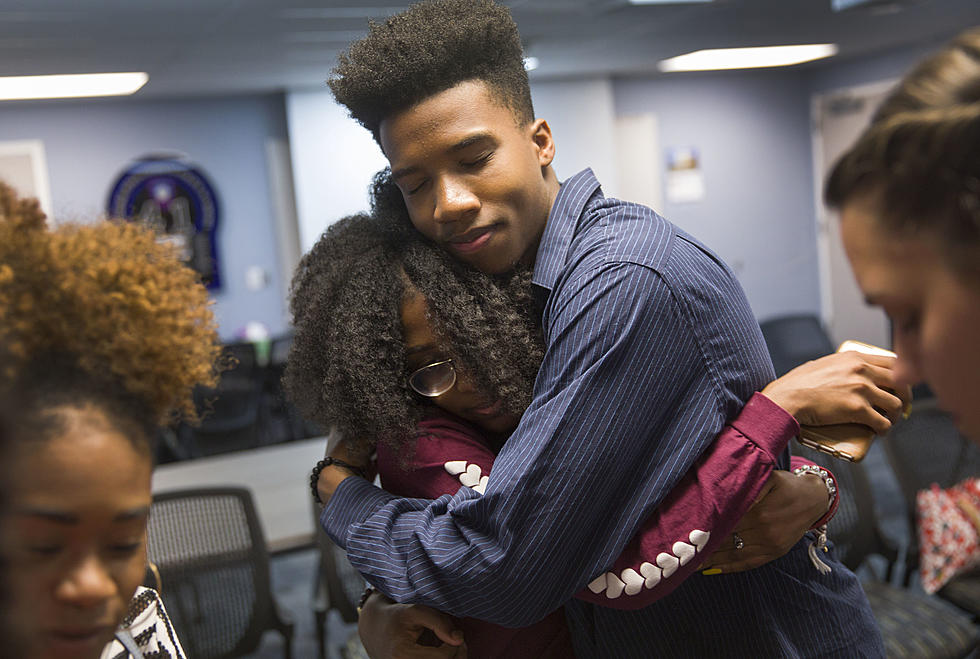 How To Cope With Loss And Grief During The Holidays
Getty Images
The holiday season is never easy when you are dealing with loss. The loss could represent divorce, the end of a relationship or friendship, the death of a loved one, or even a pet. It is important to allow yourself to feel joy, sadness, anger. Allow yourself to grieve. The world is still trying to recover from a global pandemic that took the lives of more than 750,000 Americans alone. This holiday is going to be especially difficult for the family and friends of those who tragically passed due to COVID-19. Even though it is tempting, try to avoid "canceling" the holidays.
Mental health specialists advise that folks trying to cope with grief and the first holiday season without a loved one get support from others. Take it easy and know that there is no right or wrong way to celebrate the holidays. Watching others celebrate can be painful when memories of loss are still new. However, thoughts of making new holiday traditions can serve as a light in times of sadness. Memories of those who've passed away can be celebrated and make family gatherings even more precious than before. Vitas Healthcare has a few coping tips to help you manage the holiday blues.
Set Boundaries and Realistic expectations for Yourself with Holiday Events
Tune Into Your Grief Emotions
Plan Ahead to Fill Empty Holiday Roles
Honor Old Traditions & Honor Memories
Create New Traditions
Identify Grief Coping Skills
Volunteer/Do Something Charitable
Ask For Help When Struggling with Grief
Surround yourself with people who love and support you
LOOK: 50 famous memes and what they mean
With the infinite number of memes scattered across the internet, it's hard to keep track. Just when you've grasped the meaning of one hilarious meme, it has already become old news and replaced by something equally as enigmatic. Online forums like Tumblr, Twitter, 4chan, and Reddit are responsible for a majority of meme infections, and with the constant posting and sharing, finding the source of an original meme is easier said than done. Stacker hunted through internet resources, pop culture publications, and databases like
Know Your Meme
to find 50 different memes and what they mean. While the almost self-replicating nature of these vague symbols can get exhausting, memes in their essence can also bring people closer together—as long as they have internet access.