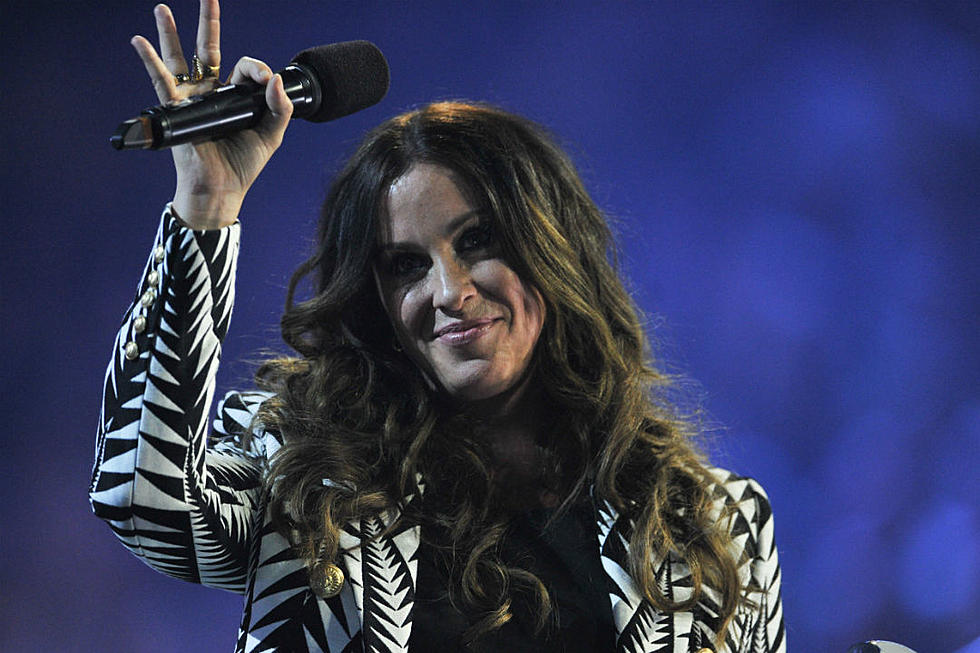 Fans Call for Alanis Morissette to Be Permanent American Idol Judge
Sonia Recchia, Getty Images
Fans of American Idol are speaking out after 90s rocker Alanis Morissette filled-in for permanent judge Katy Perry on Sunday's episode. You may think the last-minute substitution would have upset regular viewers, but they aren't complaining at all. Actually it's just the opposite: they want more of her. Online comments tagging the show and host Ryan Seacrest are praising the way she handled the gig. As the Daily Mail is reporting, some are even calling for Alanis Morissette to replace Perry altogether.
In addition to giving great tips to some of the finalists singing her biggest hits, Morissette took to the stage and sang her chart-topping song "Thank You".
According to Rolling Stone, the final group of finalists performed "Perfect," "Thinking Out Loud," "Photograph," and "Dive" by fellow-guest judge Ed Sheeran. Idol hopefuls chose "Uninvited," "Head Over Feet," "Hand in my Pocket," and "Ironic" from Morrissette.
I will agree the show was more engaging than I remember it being in recent seasons. But, I don't know if that is just because Alanis Morisette was the soundtrack to my youth. My Jagged Little Pill CD was scratched from overuse as it moved frequently from the family stereo in the living room (when my parents weren't home) to the car to my walkman. So I guess we'll see what happens.
One of the highlights of the night was top ten finalist Megan Danielle's version of the song "Head Over Feet". She was given specific insight into what the song is about and the raw emotion that comes with true love.
So where was Katy Perry anyway? She was in London with fellow judge Lionel Richie where they both performed for the Coronation Concert honoring King Charles III. The pair made two appearances during the episode via live satellite feed.