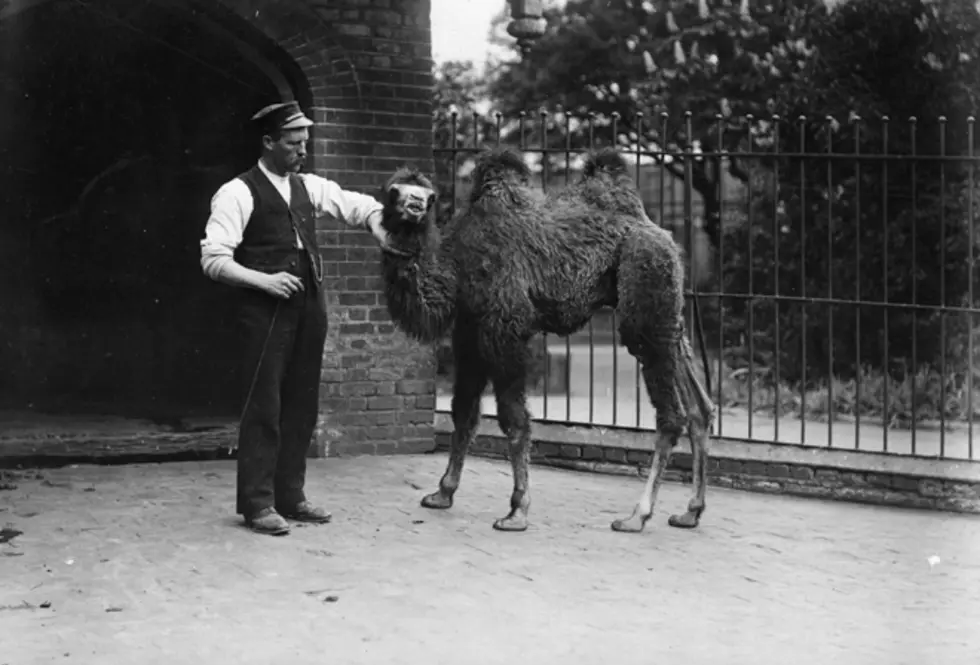 Camel Predicts Winner of 'Big Game' 2012!
Topical Press Agency/Getty Images)
Everybody has a system for picking winners...some pour over the stats..some go by lucky numbers...I know one person who goes by the color of the players "costumes" (her word) ..in New Jersey...They just ask Princess the camel.
This year, Princes' choice is.......
A camel in New Jersey predicts that the New York Giants will win.Princess, the star of New Jersey's Popcorn Park Zoo, has correctly picked the winner of five of the last six . She went 14 and 6 predicting regular season and playoff games this year, and has a lifetime record of 88-51. The Bactrian camel's prognostication skills stem from her love of graham crackers. Zoo general manager John Bergmann writes the name of the competing teams on each hand and then places a cracker on each. Whichever hand Princess nibbles from is her pick. On Wednesday, she made her pick with no hesitation at all, predicting bad news for the Patriots even though Las Vegas oddsmakers have New England favored by about 3 points. Her only miscue in the big game was picking the Indianapolis Colts over the New Orleans Saints two years ago. The camel was once the personal pet of heiress Doris Duke, the only child of tobacco and electric energy tycoon James Buchanan Duke.