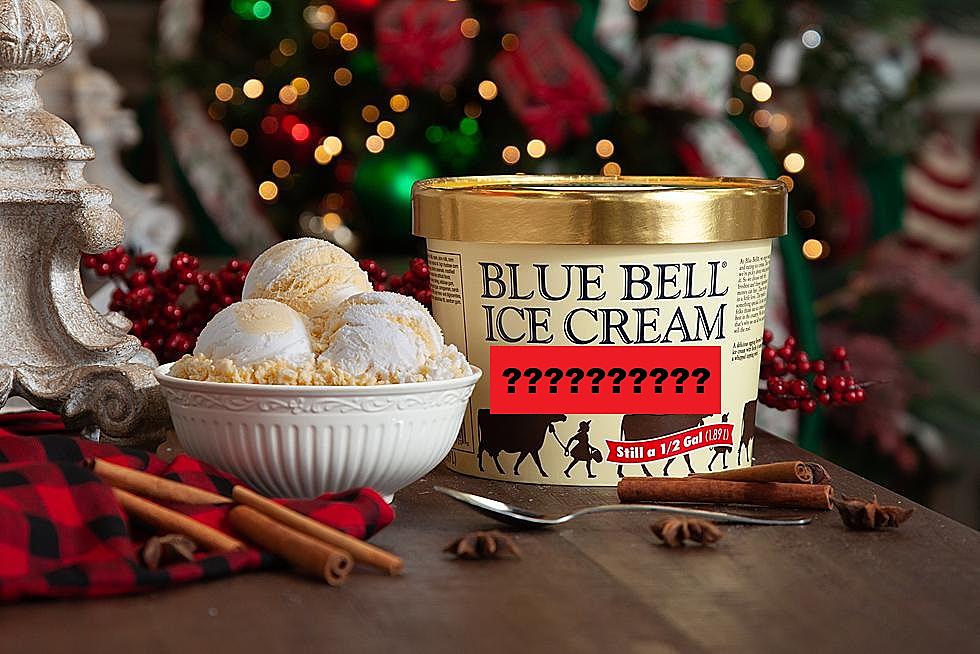 Blue Bell Ice Cream Dropping Two Holdiay Flavors In Louisiana Stores
Blue Bell
The Ice Cream Gods once again heard our cries with Blue Bell announcing they're releasing two fan favorite flavors of ice cream to Lake Charles stores just in time for the holidays.
One of the new flavors is comprised of chocolate chip, snickerdoodle, and sugar cookies combined in a tasty sugar cookie ice cream with red sprinkles and a green icing swirl. Wow, that sounds amazing.
According to Blue Bell's Facebook page they are releasing their Christmas Cookies flavor to SWLA stores:
And, they've also released back to SWLA stores one of their fan favorites, the Egg Nogg flavor.  Boy, I wish Blue Bell would come by the 92.9 The Lake studio and drop me off a care package of yummy holiday goodness...hint, hint.
Did you know that Blue Bell has an online store? I didn't, but it's full of some really cool collectibles and stuff you can actually use around the house like:
Cookbooks
T-shirts
Hats
Aprons
Key Chains
Magnets
Gift Certificates
Toys
Ice Cream Scoops
And Much More!