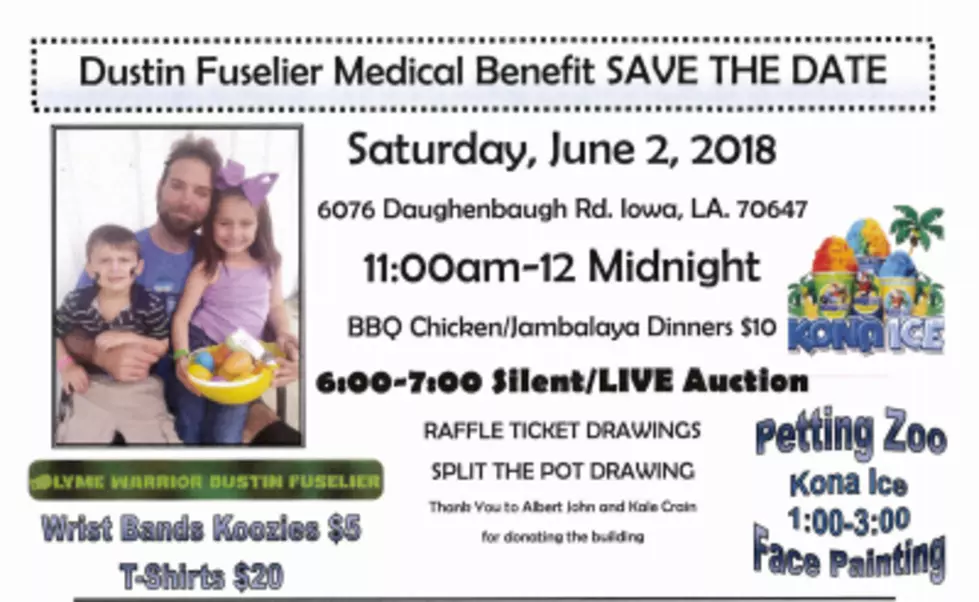 Benefit For Local Lime Disease Victim This Saturday
Courtesy Of The Fuselier Family
May is Lime Disease Awareness Month and a local family wants you to know how easy it can be to contract this disease.
According to the Center for Disease Control and Prevention:
Lyme disease is caused by the bacterium Borrelia burgdorferi and is transmitted to humans through the bite of infected blacklegged ticks. Typical symptoms include fever, headache, fatigue, and a characteristic skin rash called erythema migrans. If left untreated, infection can spread to joints, the heart, and the nervous system
So here is Louisiana, the risk of contracting Lime Disease is higher with all the outdoor activities we enjoy.  So take the appropriate measures to protect yourself when your out and about.
Dustin Fuselier is a SWLA resident that has suffered from Lime Disease for years, and he needs your help.  His family has put together an action packed benefit for the whole family to enjoy this Saturday!
All proceeds go to a great cause and their entertainment lineup is EPIC!  Come out and have a great time with your family!