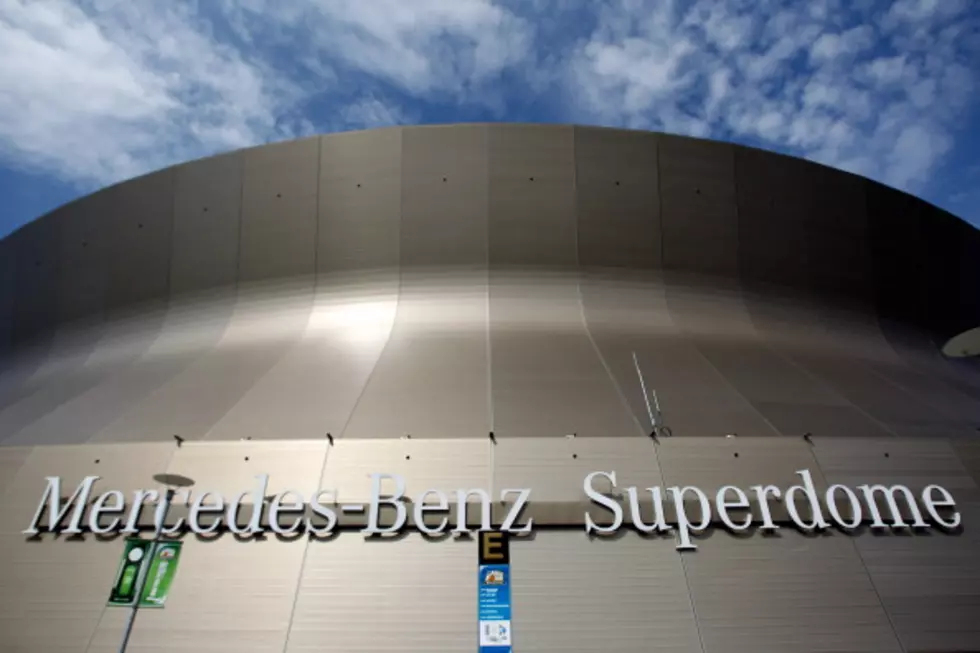 Adult Website Makes Bid For Superdome Naming Rights
Getty Images
As we reported earlier this week, Mercedes-Benz has declined to renew their contract with the Superdome leaving the building looking for new sponsorship suitors.
The rumor mill has several companies throwing their name and money in the ring to snag the naming rights for the building.
However, one company in particular caught our eye.  Apparently, an adult website called stripchat.com has made a $15 million bid to snatch
Max Bennett, Communications Director for stripchat.com said this in a press release:
In our opinion, New Orleans is the party capital of the United States. It's always been synonymous with nightlife and entertainment. It comes alive at night, with people wandering the neon-hued promenade of one the most famous nightlife strips in the world – Bourbon Street. Aside from being known for its rich Cajun cuisine, array of alcoholic drinks (The Sazerac, brandy milk punch, PimmsCup, Vieux Carre, the French 75, the Hurricane, and of course, the Hand Grenade) and beads, New Orleans is synonymous with football. More specifically, the New Orleans Saints.
This has to be a publicity stunt right?  They can't actually believe a NFL team would take them up on their offer.
Bennett went on to say in the press release:
We have been looking into penetrating the sports world and think this is a wonderful opportunity to do so by announcing a bid of up to $15,000,000 for the naming rights to the Superdome. We'd like to name it the 'Stripchat Superdome' and for it to be home to the future Super Bowl champion New Orleans Saints.
I for one think this is would be a PR nightmare for the team, as the NFL positions itself as the ultimate family sport.  However, I've got a feeling the Saints brass has the same intuition.
Enter your number to get our free mobile app
The Biggest Celebrities From Southwest Louisiana