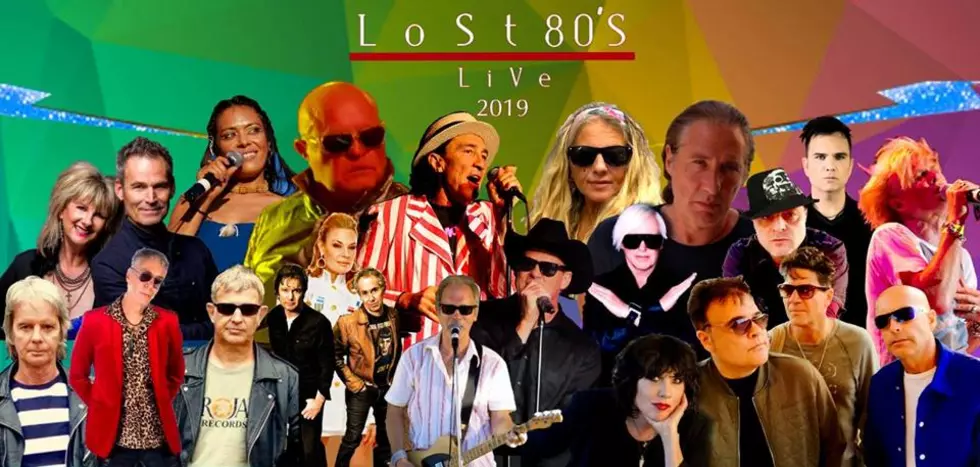 10 Of The Biggest Bands From The '80s Coming To Lake Charles
Lost 80's Live Tour Facebook
Ten of the biggest bands in the '80s are coming to perform in Lake Charles this weekend.
A Flock Of Seagulls formed in 1980 in Liverpool, England. The band won a Grammy Award in 1983 for their instrumental "D.N.A." and received tons of airplay on MTV during the "Second British Invasion".
Wang Chung was formed in London in 1980.  They found their greatest success in the US charting with five Top 40 hits.  Wang Chung means "yellow bell" in Chinese and is the first note in the Chinese classical music scale.
Bow Wow Wow was formed in London in 1980 with then 13 year old vocalist Annabella Lwin.  Manager Malcom McLeren recruited members of the Adam And The Ants to play behind Annabella.
Missing Persons was formed in Los Angeles in 1980. Vocalist Dale Consalvi  met drummer Terry Bozzio while they were both performing with Frank Zappa.  They married in 1979.
Real Life
The Vapors
The Motels
The Escape Club
Boys Don't Cry
Farrington & Mann
They all take the H2O Concert Venue stage beginning at 9pm this Friday at the Golden Nugget.
Listen all week to win a pair of tickets to see these acts live, right here on your home for the greatest hits of all time, 92.9 The Lake!