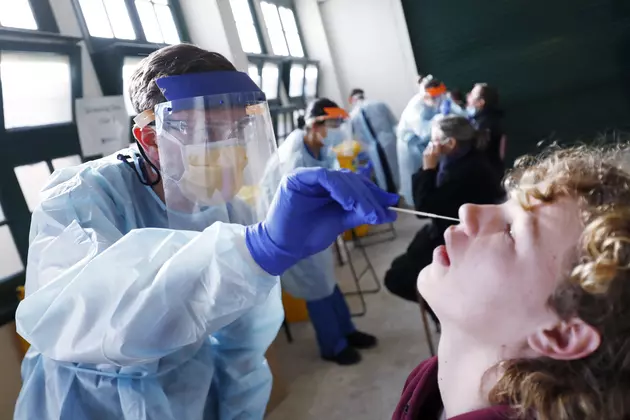 White House Starts Surge Testing in Texas, Florida, and Louisiana
Photo by Darrian Traynor/Getty Images)
Enter your number to get our free mobile app
Just as the United States looked to be emerging from the government mandated Coronavirus pandemic lock-down, cases are on the rise again.  Several hot spots of new cases have popped up recently, and officials inside the White House are concerned.
According to the Washington Post, Trump administration officials announced yesterday that "high-volume testing" is already underway in communities is Texas, Louisiana, and Florida that are seeing a dramatic rise in new COVID-19 cases.  Edinburgh, Baton Rouge, and Jacksonville (respectively) are the targeted cities.
The Department of Health and Human Services have set up what they are calling "surge testing" by using local contractors in order to conduct up to 5,000 tests per day for 5 to 12 days (or longer if officials deem it necessary) at these sites.  Because the tests will be provided by the federal government, there will be no charge to those who are tested.
Experts say that one of the main focuses of this project is to help identify younger, and often asymptomatic, carriers of the virus.  In doing so, the hope is that people that test positive will be able to isolate themselves to help contain the spread.
4 surge testing sites are already in operation in Baton Rouge.  One in Edinburg, Texas and Jacksonville, Florida are expected to open this week.
MORE: See absolutely chilling photos of empty public spaces worldwide