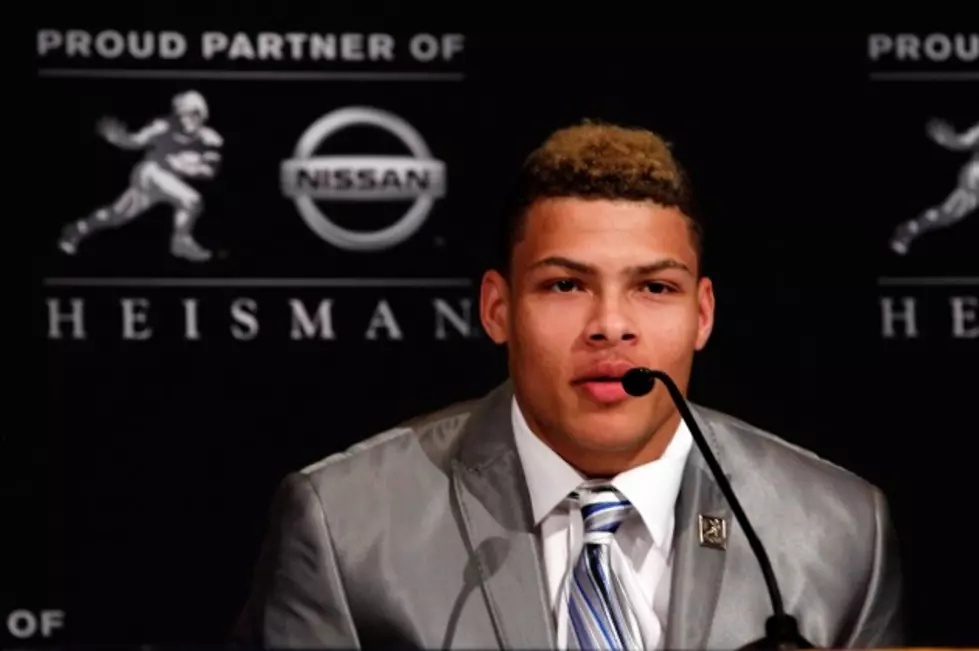 Tyrann Mathieu In Rehab — Honey Badger Will Not Play Football This Year
All week, we have all have been waiting on some form of an announcement to see where the "Honey Badger" will go play football this season after being dismissed from the LSU football team last Friday.
Well the wait is over.  WVUE-TV in New Orleans is reporting that Tyrann Mathieu entered a rehab center on Monday in Houston and will not play football this season.
FOX 8 Sports has learned that former LSU star Tyrann Mathieu has come to some big decisions about his future.

It's been an agonizing decision making process for Tyrann Mathieu and his parents this week.  But they've now decided, as a family, that Tyrann will remain at a drug rehab center in Houston for the near future, instead of returning to classes at LSU or any other college – in order to play football this fall.

The Honey Badger's father, Tyrone Mathieu, tells FOX 8 Sports that he and Tyrann agree — until he conquers his demons, he won't be successful at his future endeavors, wherever they unfold.  The senior Mathieu says both Tyrann and his family are committed to restoring Tyrann's health, no matter what it takes, believing football will take care of itself down the road.

Tyrann Mathieu has been at the Right Step recovery center in Houston since Monday.
So for the time being, the Honey Badger saga has come to an end for now.  But remember this past week was full of reports and conflicting reports so things can change in a second so stay tuned.