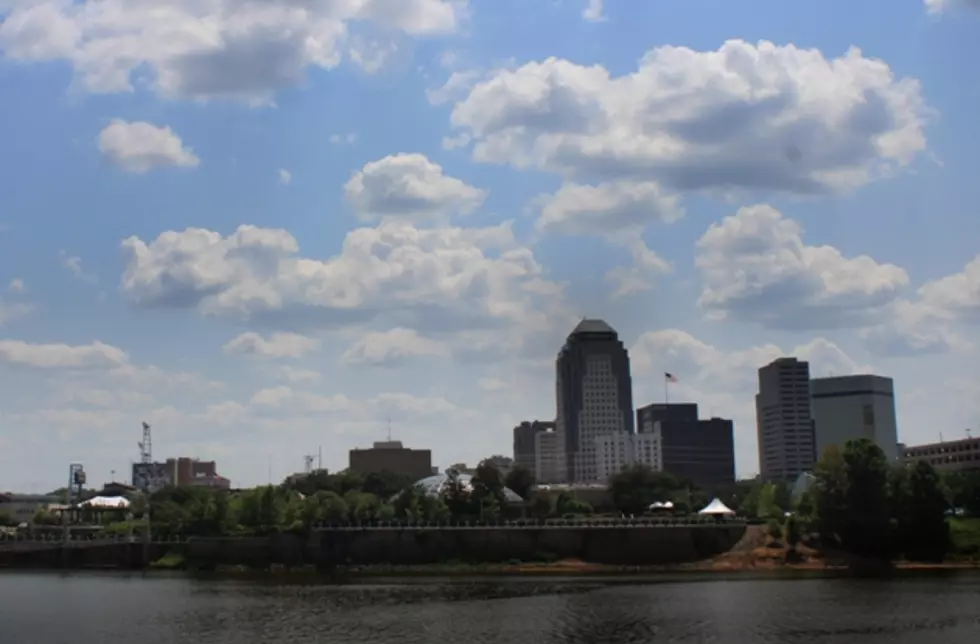 The Truth About How These Louisiana Towns Got Their Names
TSM
The Bayou State, our beloved Louisiana, has so much history that there's no way it could all be contained in this one document, but we're going make an attempt to shine a little light on that rich history.
Even the name of our state has a story to tell. We all learned in our Louisiana history class in the 8th grade that Louisiana was named after King Louis XIV when the land was claimed for France in 1682.
But where did some of Louisiana's incredible cities get their names? You may not have ever thought about some of these cities, but the origins of their names are what make history books so compelling.
New Orleans
According to Louisianatravel.com, the Big Easy, New Orleans was was founded in 1718 as Nouvelle-Orléans by the French explorer Bienville
Baton Rouge
It's the home of The Fighting Tigers and the internationally known "Death Valley", but where did the name Baton Rouge come from? In French, Baton Rouge means "Red Stick" and the red stick referenced here was a blood-stained pole placed by Native Americans on the bank of the Mississippi River that French explorer Iberville found in 1699 at the city's present location.
Natchitoches
Nestled squarely on the Cane River, the oldest permanent settlement in the whole Louisiana Purchase, Natchitoches, along with other cities like Bayou Goula, Houma, Opelousas, Coushatta, Catahoula and Shongaloo, which is the Choctaw word for Cypress Tree, were all named after the American Indians who lived in Louisiana.
Lafayette
Originally, Shreveport's sister city, Lafayette, was named Vermilionville, in honor of the Cajun community that lived there on Bayou Vermilion, but in the early 1800s, the town's name was changed to honor the Marquis de Lafayette.
Monroe
"Fun-roe" as former college students called it, and the birthplace of Delta Airlines, was indirectly named after the American President James Monroe.  In 1819, a steam powered paddle wheeled boat, visited the Ouachita River to show people that the river could turn their outpost into a thriving community, so they named their community after that boat, the "James Monroe".
Plain Dealing
Though only rumor, it's pretty well-founded one, that "Plain Dealing" got its name after a plantation owned by a family who came to the area in the late 1830's and was actually the same name of their former plantation in Virginia and refers to the principle of conducting business with honesty and integrity.
Shreveport
For anyone unaware, or too young to have studied this in Louisiana history as of yet, our beloved Shreveport actually got its name from the riverboat captain, Henry Miller Shreve after he successfully cleared a 160-mile log jam on the Red River.
Shreveport sat on the west side of Red River but on the east side of the river in those days was a community known as Cane's Landing, which later became Cane City and then in 1907, was renamed Bossier City, in honor of one of the first settlers in the area, General Pierre Bossier.
On their website, the Louisiana Office of Tourism points out that some Louisiana towns were named after local natural resources.
Saline in Winn Parish originated as a mining community, named for the large salt dome on which the town sits. Sulphur in Calcasieu Parish was another large mining site early in its history that was named for its rich sulfur deposits.
What Will New Bossier Casino Look Like?
Foundation Gaming has big plans for the old Diamond Jacks property.
10 Most Dangerous Cities In Louisiana
According to statistics from the FBI, these are the Top 10 Most Dangerous Cities in all of Louisiana in regards to violent crime and property crime.