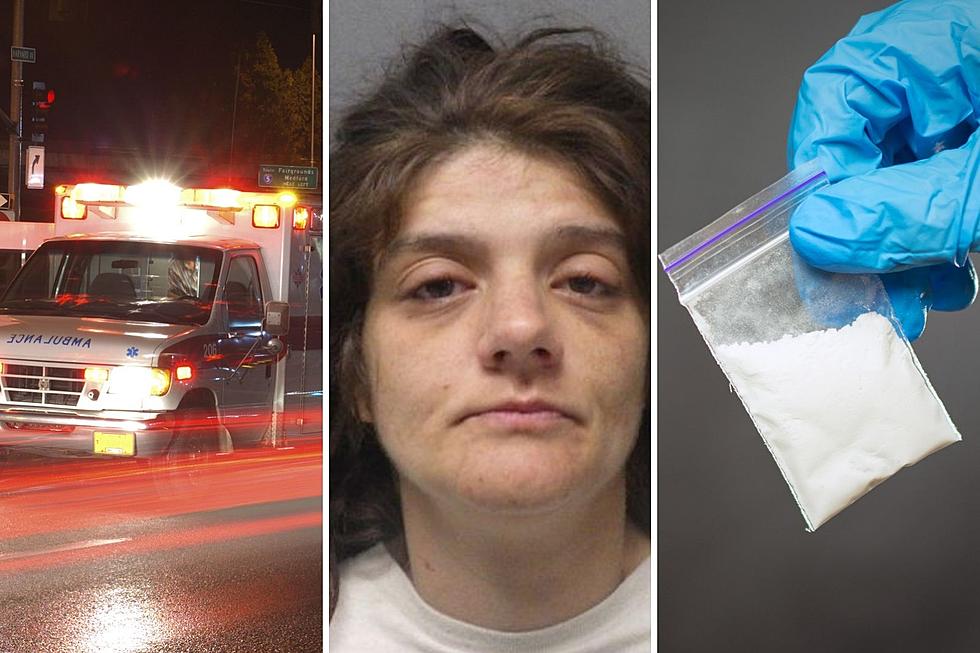 A Stolen Ambulance, Drugs Make For a Wild Louisiana Police Chase
Tracy Fox, Ouachita Parish Correctional Center, Roman Didkivsky
If you ever see those dreaded red and blue lights in your rearview mirror, you probably know that you should pull over and see what the friendly officer trying to get your attention wants.  Honestly, it's hard to fathom the fact that some folks see that as an option.  But, if you are driving a stolen ambulance and are in possession of illegal drugs - you probably already know what the police making all of that racket behind you want.
According to a report from WBRZ, that's allegedly what happened this weekend in Louisiana.  More specifically, officials with the Franklin Parish Sheriff's Office say that they started receiving reports of a stolen ambulance around 9:30 P.M. on Saturday night (3-12).  The reports claimed that the emergency vehicle was stolen from a hospital in Ouachita Parish.  As authorities searched for the vehicle, it was reportedly seen traveling at a high-rate of speed southbound on US 425 during dangerous weather conditions.
Once deputies were able to catch up to the stolen ambulance, they were led on a high-speed chase through multiple parishes.  The pursuit reportedly went through Winnsboro, Gilbert, and Wisner before finally coming to a stop in Catahoula Parish.  The suspect allegedly even crashed into a law enforcement unit during the chase.  Authorities were able to employ a tactic known as a "rolling road block," to finally bring the ambulance to a halt.  The ambulance and several police vehicles were damaged in the process.
Once the dust settled, 27-year-old Whitney Turner (allegedly identified as the driver) was arrested at the scene by members of the Monroe, Louisiana Police Department and charged with operating an ambulance without license, aggravated flight from an officer, theft of a motor vehicle, possession of a controlled dangerous substance, and introducing contraband into a penal institution.  She is being held in the Ouachita Parish Correctional Center on a $22,000 bond.
Every Tier-3 Sex Offender Living in Shreveport-Bossier Right Now
Have you ever wondered if you live near any sex offenders? As a parent of 2, it's something I am constantly worried about. Luckily, law enforcement keeps track of those who have been convicted of a sex crime in order to keep us informed. The folks listed below have been convicted of the highest level of sex crimes. Authorities classify these crimes as
Tier-3 sex offenses.
Each and every one of these offenders live in Shreveport or Bossier City - and as the law demands, their crimes and addresses been made public. You can search the entire database for the state of
Louisiana here.
Have You Seen Any of These 19 Missing Shreveport/Bossier People?
Hundreds of people go missing every year in Louisiana. While the vast majority of those missing persons cases are solved, some have never come home. That means the friends and family members who miss them are still searching for their lost loved ones, or at least for information on what happened to them. If you've seen any of these people or might have some information that could shed light on why they went missing or what might have happened to them - contact the FACES laboratory at (225) 578-4761.
Top 10 Most Likely Things to Kill You in Louisiana
Life is precious, but fragile. In an effort to help you live as long as possible, I've researched the most likely things to take you out if you live in the Sportsman's Paradise. With a little careful planning and this information, you could live a long and happy life in Louisiana.