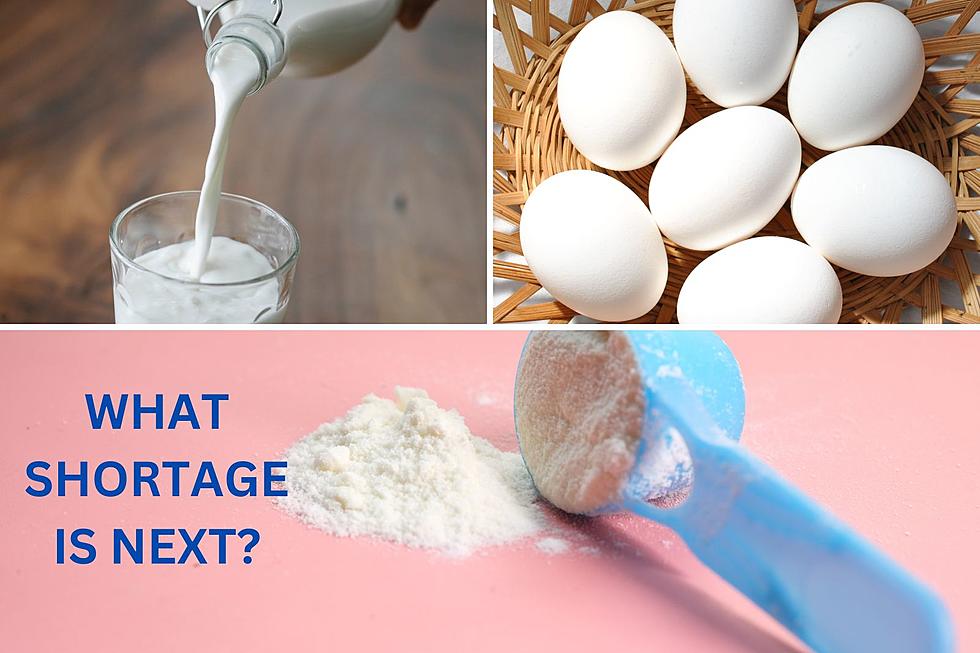 What's the Next Food Shortage We're Facing in Louisiana?
Getty Images and Canva
We have been through a couple of years of supply chain issues impacting all kings of products in Louisiana. You probably remember the shortage of Lysol wipes at the beginning of the pandemic. Then we had a toilet paper shortage. I'm not sure why that was such a big deal. We also had a baby formula shortage. There was a stretch where it was hard to find eggs or milk. And the prices for these products went through the roof.
What Is the Next Shortage We Will Face in Louisiana?
Now there is another shortage that has people worried. It might be hard to find Sriracha hot sauce. Reports say the drought in Mexico last summer is leading to this latest shortage.
Huy Fong Foods makes the popular sauce and they are having a tough time producing the spicy condiment.
The company released this statement:
"Unfortunately, we are still experiencing a shortage of raw material." This is in reference to the chiles grown in Mexico which are in short supply.
Some grocery stores have tried to get ahead of the curve by ordering extra supplies, but the company is struggling to meet the demand.
The shortage of chilies affected Huy Fong's Sriracha Hot Chili sauce, Chili Garlic and Sambal Oelek.
As a Louisiana native, if I want to spice something up , I typically would use Louisiana's own Tabasco Sauce. But these two products are different animals. Siracha sauce is a thicker product which folks use for several different dishes.
Here Are Some Ways to Trim Your Grocery Bill
Grocery prices have a lot of families trying to pinch pennies. Do you have some shopping tricks that save you some money.