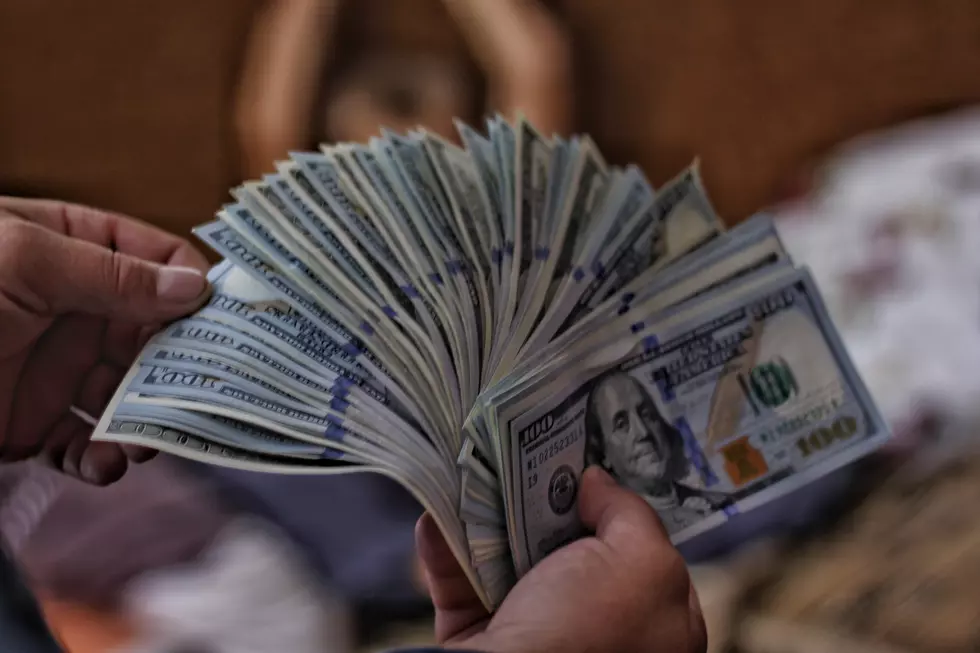 Single Ticket Takes $754.6 Million Powerball Jackpot
Viacheslav Bublyk via Unsplash.com
I can't even begin to imagine the feelings that must run through a person's body when they find out that all of their current financial issues are over. Worrying about money is something that most of us do and having that worry removed by a $754.6 million dollar Powerball ticket has got to be an incredible feeling.
Now, winning the Powerball doesn't mean all your financial issues will go away, it simply means you'll have different financial issues. But that's what a Powerball player in Washington State is waking up to this morning. According to the Powerball website, a single ticket sold in Washington for Monday's Powerball lottery has matched all the numbers needed to claim a life-changing jackpot.
https://www.youtube.com/watch?v=7f98GAM-B_U
And that's the way the balls bounced last night with a Powerball jackpot that had not been won since November of last year on the line. If you missed the numbers as they came out of the hopper, according to the Powerball website they were:
05   11   22   23   69   Powerball 07  and Power Play x2.
The Powerball website confirms that a jackpot winner was sold in the state of Washington. Also, there were Match 5 winners sold in Texas, Michigan, and New York, According to the Texas Lottery, the Texas winner opted-in for the Powerplay so their take from the game was $2 million. The other tickets that matched five did not opt for the Power Play so their take is a cool one million bucks, minus taxes of course.
Incidentally, the $2 million dollar Powerball winner in Texas was sold at an H-E-B Food Store on Bellaire Blvd in Houston. The Texas Lottery also confirms that the state had five $50,000 winners and one $100,000 winner in last night's Powerball drawing.
Meanwhile, in Louisiana, we do know, according to the Louisiana Lottery website, that a ticket sold in the state matched four of the five white balls and the Powerball to claim a prize of $50,000. We do not know the point of purchase for that ticket. That information should be released by the Louisiana Lottery later today.
That win comes fresh on the heels that Louisiana tickets sold in Baton Rouge and Slidell were big money winners in Saturday's Powerball drawing. The Baton Rouge ticket earned $100,000 and the Slidell ticket won $50,000.
Incidentally, over the weekend there was a big win in the Easy 5 game from the Louisiana Lottery. A Ticket sold at A&J's Mart on General Degaulle in the Big East matched all five numbers needed to claim that game's top prize of $120,000.
The Mega Millions game takes over the lottery spotlight tonight. That game will hold a drawing for $31 million dollars. Mega Millions has been exceptionally hot as the game has gotten jackpot winners in four of its last seven drawings. Tonight's drawing takes place at 10 pm.
As always we encourage responsible play in these and all lottery games and games of chance. Only spend what you can afford to lose. If you have an issue with gaming call this number 1-877=770- STOP (7867) for free confidential counseling.
Acadiana Towns With Multiple Pronunciations
In south Louisiana, we sure have a way with words all our own. Add in the Cajun-French influence and you will hear all kinds of different pronunciations coming out of the mouths of folks from Acadiana. How towns are pronounced is no different as illustrated by this list here.