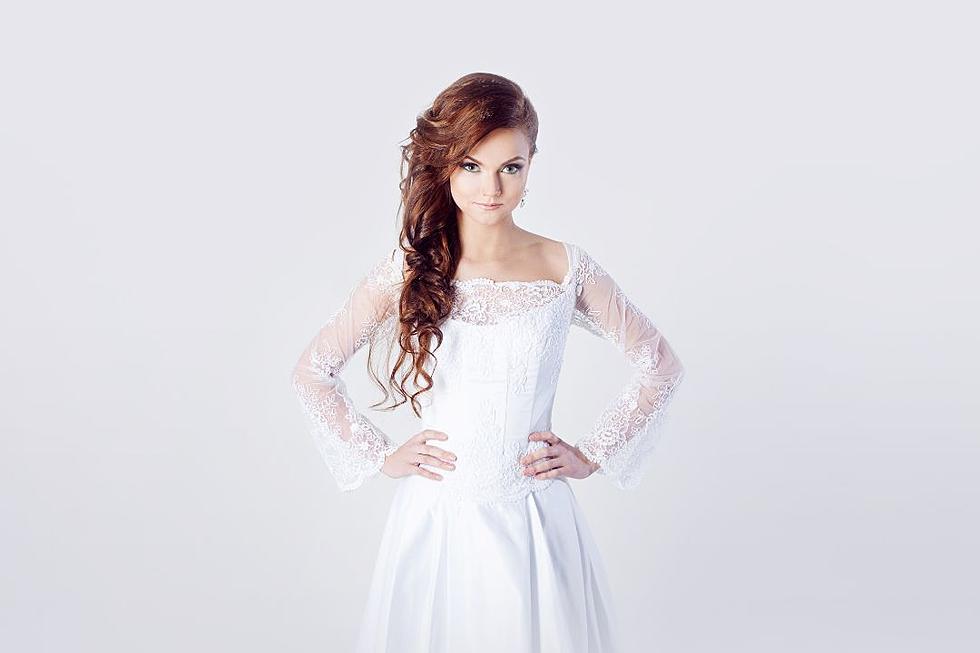 Reddit Blasts 'Manipulative' Bride Who Refuses to See Baby Nephew After Sister Announced Pregnancy at Her Wedding
ThinkStock via Getty Images
A woman's recently married sister is furious with her after she announced her pregnancy at her wedding — despite them agreeing to the announcement beforehand.
When the woman first told her sister she was pregnant, the bride requested she hold off telling the rest of the family so she could announce it at her wedding.
"I'd be like 4 months along at that point, so I wouldn't be showing really, and she thought it would be so special for her to be able to make an announcement about a 'special guest' at her wedding and it be her first niece or nephew, and my parents' first grandbaby. I agreed, because it seemed like it meant a lot to her and, again, we were super close and I was happy to do that for her!" she wrote via Reddit.
The woman explained that her first trimester "was awful with morning sickness and exhaustion." Though she wished she had been able to talk to her mom about it, she wanted to adhere to the agreement with her sister.
"Well, the wedding came along, and about halfway through the night, I asked her when the announcement was happening. She told me that she had changed her mind and that her wedding didn't seem like a good time or place to announce my pregnancy. I was obviously super upset since I went through a really awful first trimester with only my sister and husband to lean on," she revealed.
READ MORE: Bride Who Asks Step-Sister to Be Photographer, Not in Bridal Party
Not wanting to wait any longer, the woman pulled her parents aside at the wedding and told them discretely, asking them to "keep it private for the evening."
"They were thrilled, lots of hugs, a few tears, but a very touching and private moment. Literally no one else found out until I announced it on Facebook a week later. My sister found out around the same time as my Facebook post when my dad mentioned how we told him about it, and she texted me and called me a b---h who made her wedding about myself, and she hasn't spoken to me since," she recalled.
Even though the woman apologized, her sister refuses to talk to her and won't even "come see her little nephew who is almost a month old at this point."
"My parents and partner think I did nothing wrong since she went back on her word, and that I should just wait it out and she'll come around. I'm obviously unsure as clearly this has made her so upset with me, and we were so close before," she concluded.
Users rallied behind the woman in the comments.
"You know what happened here, right? Your sister didn't want you to steal any of her wedding thunder leading up to the wedding. She saw this as her time and the focus was supposed to be on her upcoming life event, not yours. That's why she told you not to tell anyone at all and then she'd announce it at the wedding. I don't think she ever planned to announce. It was just a way to keep you from telling anyone so she could be the center of attention for months," one person wrote.
"Does your sister do manipulative things like this regularly? Or is this one time the anomaly? It's confusing because you say you're really close, but it's obvious that your sister couldn't be honest with you about her thoughts and intentions regarding your pregnancy announcement and her wanting the wedding spotlight," another commented.
"It's not like you grabbed the mic and announced it to the entire room. Your sister is being a selfish drama llama," someone else shared.
Celebrity Pregnancy Announcements That Made Major Headlines
From
Beyonce
's record-breaking Instagram announcement to
Britney Spears
' first pregnancy, we've rounded up the most memorable celebrity pregnancies that made history in pop culture. Check it out, below.