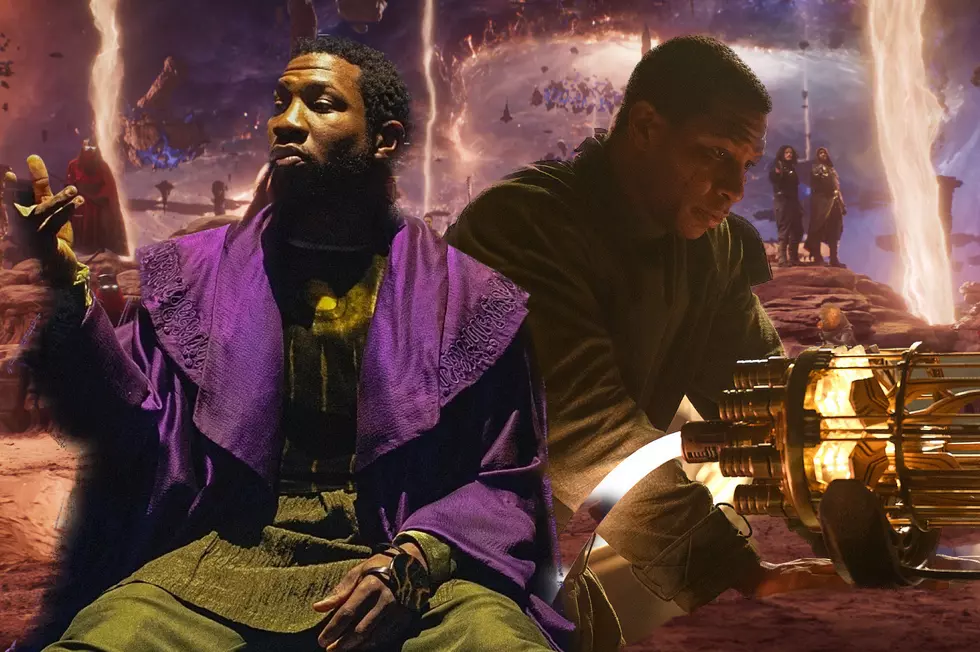 'Ant-Man and the Wasp: Quantumania': All the Biggest Unanswered Questions
Marvel
This really should not need to be said but just in case. Yes, yes the piece on unanswered questions left by Ant-Man and the Wasp: Quantumania contains spoilers for Ant-Man and the Wasp: Quantumania. Why I need to say this is a bit of an unanswered question in and of itself, but I digress...
Ant-Man and the Wasp Quantumania is the first movie in Phase Five of the Marvel Cinematic Universe. By design, it is meant to leave some mysteries for the audience to puzzle over, in order to keep them curious about what comes next (in Guardians of the Galaxy Vol. 3 this May, followed by The Marvels in November). But this is a movie about time travel, alternate realities, variants, miniature universes, and impossibly intelligent ants. It's bound to get at least a little confusing.
So we here at ScreenCrush expect that most viewers will walk out of the theater after Quantumania with at least a few questions about Kang the Conqueror, about his plans, and about some specific elements of the plot. In the list below we've taken the ten biggest questions left by the movie and done our best to lay out potential answers for all of them.
(Note they are potential answers. These are just our best educated guesses based on the movie, and the accumulated dork knowledge of decades of reading Marvel comics. If you want to disagree with us over on our Twitter or Facebook pages, be our guest.)
Quantumania: All Our Unanswered Questions About the Movie
Here are the parts of the Ant-Man sequel that we are still puzzling over.
The Coolest Quantumania Easter Eggs
There are some really obscure comic and movie references in Ant-Man and the Wasp: Quantumania — here are the best ones.