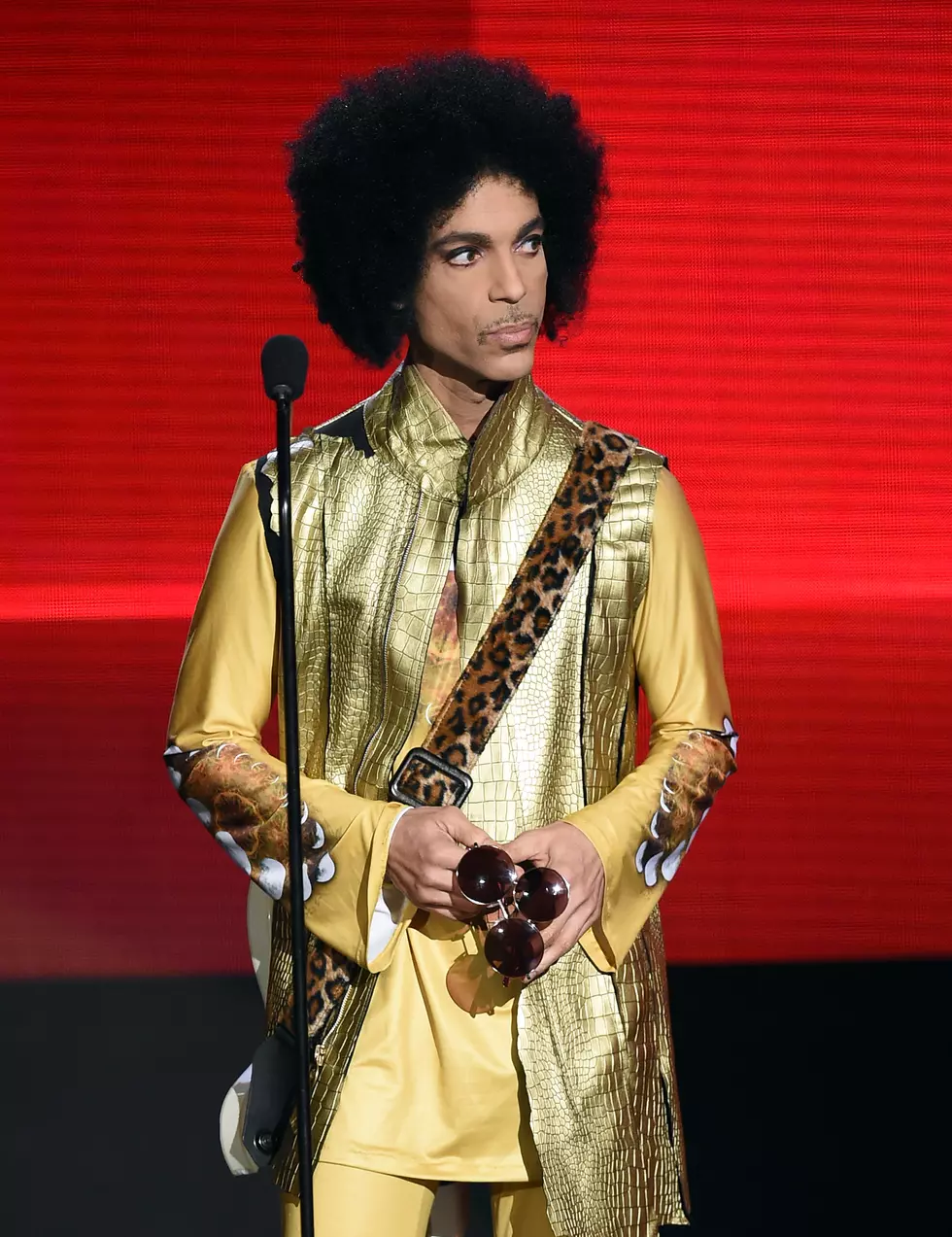 Prince Autopsy Scheduled For Today – Tha Wire
Getty Images
Today in Tha Wire people are still shocked by the sudden death of Prince Roger Nelson. Today thousands of stunned fans mourned the loss of the iconic singer/songwriter/musician/producer/composer/actor.  There will never be another Prince. Few songs are followed by credits that written, produced, recorded and performed by the artists who sung them.  But Prince is that rare artist.  In fact he played ALL the instruments on his first albums in addition to all of that.  He's untimely death at 57, will leave a void in music forever.  I know I'm not by myself when I say...a person like Prince was suppose to die of old age, not like this.
Today a million questions remain as to what killed the legendary singer.  Though there are early reports saying he overdosed, I'm going to hold-out on backing that story till the official autopsy results have been released.  One things for sure, Prince appeared to be fine prior to his death.  Sunday April 10, neighbors said they seen him riding his bike and April 14, 2016 he performed back-to-back shows in Atlanta with rave reviews that he turned it out. He was a health nut and a vegetarian. So what hell happened!?!?!?
Here's what we know.  
CNN reports
 in his last days
Prince
postponed two shows scheduled at the
Fox Theatre
in Atlanta April 7.  The singing legend was on the
Piano & A Microphone Tour
in support of his 39th studio album
HITnRun Phase ll
.  The
theatre announced
 they would be rescheduled as, "The entertainer is battling the flu."  A week later, he performed both concerts on April 15, one at 7 p.m. and the other at 10 p.m.  He did a 80-minute set for each and though unusually short for Prince, he still gave fans their moneys worth.
All was well until later that night when the singer boarded a plane headed back to his home in Minnesota.  The pilot,
reportedly had to make an emergency landing
 and he was rushed to a hospital in Moline, Illinois.  When news hit
Prince
 was hospitalized his publicist
quickly put out the fire, announcing the music icon was fine.
Then Saturday April 16, he made an appearance at a
Paisley Park
dance party attended by a small group of fans.  
Minneapolis Star Tribune music critic Jon Bream
wrote the next day, the singer seemed to go out of his way to prove he was alive and well.
Prince
was reportedly in good spirits showing off his new instruments, a purple Yamaha piano and guitar specially made for him in Europe.  He even mentioned his plains emergency landing saying, "When you hear news, give it a few days before you waste any prayers."
A few days later, Thursday April 21, 2016, he was dead.  It was reported that the Carver County Sheriff's officers responded to a 911 call from his home that a person was unconscious and non-responsive.  Police and first responders arrived at his home/studio around 9:45 a.m. The department later released a statement saying they found Prince in an elevator and began CPR, but he was gone.  At 10:07 a.m.ET, Prince was pronounced dead.
Today (Friday April 22) as authorities continue their investigation into the circumstances surrounding his death, an autopsy was performed at 9 a.m. CT (10 a.m. ET).  Now all we can do, is wait for the results.  We will keep you posted the moment they are released.
Incredibly the day he died, a rainbow appeared behind Paisley Park and someone managed to capture the image.  Somehow, I get the feeling it was his way of saying...I'm okay.
Our deepest and most sincere condolences to his family, friends and millions of fans across the world.  Stay tuned and listen for the best in entertainment with Tha Wire weekly on The Peoples Station 107 Jamz at 12:50 p.m. and 3:35 p.m.