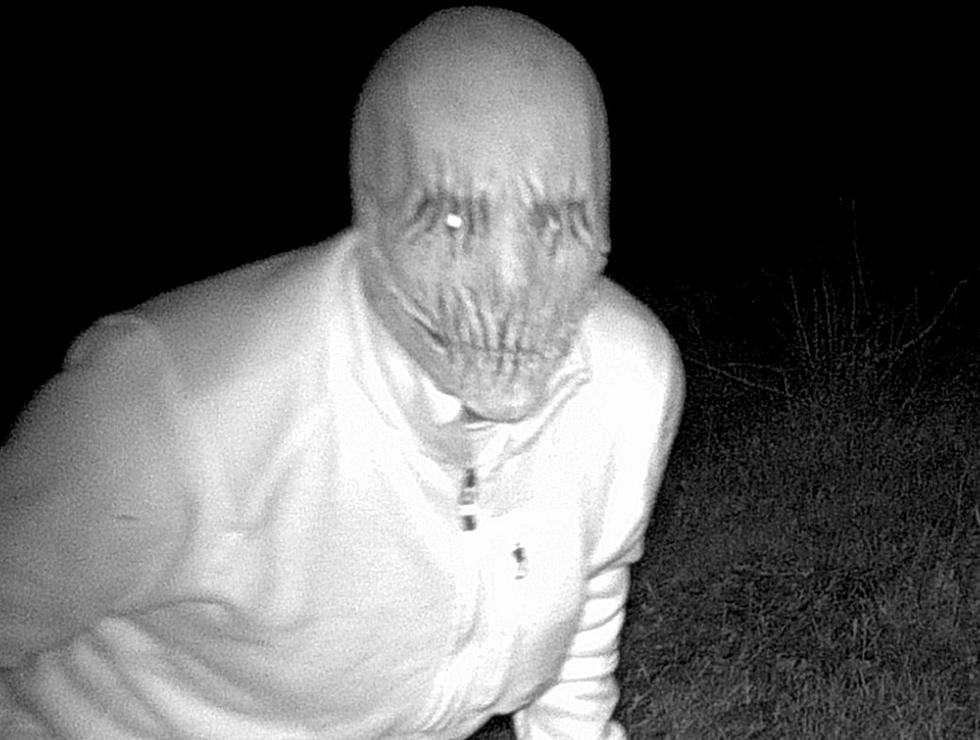 Police Catch A Disturbing Subject on Trail Camera [PHOTOS]
Evansville WY Police
Who did this?
Police in Evansville WY set up a trail camera after they reportedly saw some large prints in the mud.
While investigating an incident near a bridge, they noticed the large prints in the mud and that is when they decided to put up a camera there to see what may be roaming in the area.
Well, after reviewing some of the photos from the camera, police found animals like turkeys, raccoons, and deer.
There are even a few photos of people walking or riding a bike past the camera, that is stationed near a body of water.
However, there is one photo taken by the trail camera that has some in the area a bit concerned. A masked person was seen in the area and the footage was caught on camera.
As you can see here, the person has a scary mask on and is resembling a ghoul or thief.
Did someone know that this camera was there and played the role here? Many speculate that is the case.
By the wording in the post, police don't seem to be overly concerned about the subject caught on camera, thus leading some to think it may even be a police officer under the mask.
Here are a few more photos from the trail cam that was set up by police.
LOOK: The 25 least expensive states to live in