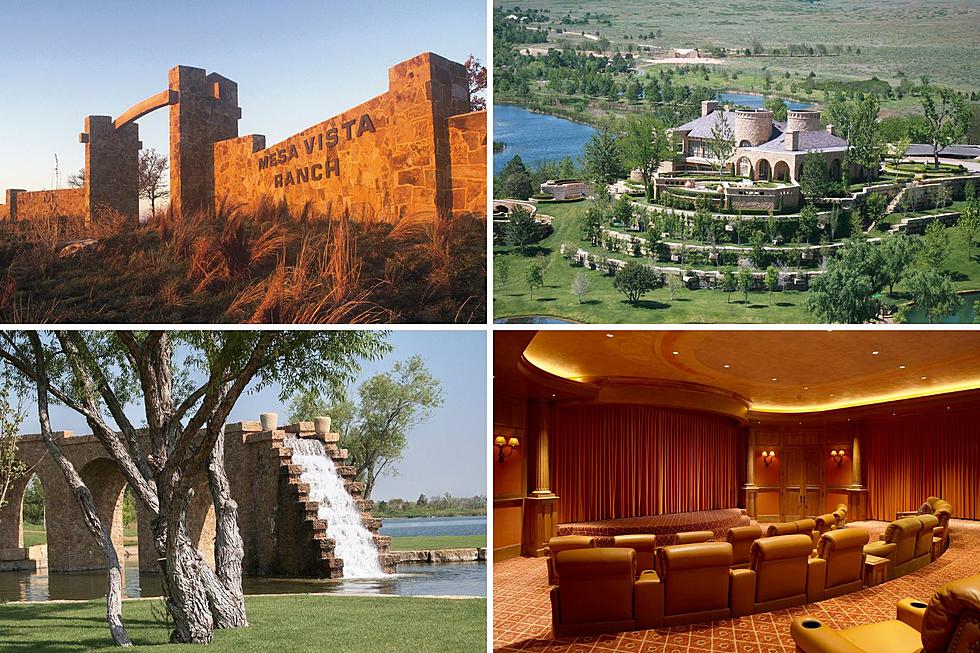 Texas Tycoon's Huge 64,000 Acre Estate Has Been Sold [PHOTOS]
Photos used with permission via TopTenRealEstateDeals.com
In 1971, Kiss an Angel Good Morning was the top country song of the year, Patton starring George C. Scott was the big winner at the Academy Awards, and that was the year that T. Boone Pickens purchased 2500 acres of ranchland along the Canadian River in the Texas Panhandle.
Over time, Pickens amassed a billion-dollar fortune in oil and natural gas. That 2500-acre ranch would eventually expand to over 60,000 acres with an estimated value of around $200 million.
Pickens passed away in 2019 at the age of 91. Recently, this 100-square-mile picturesque property named Mesa Vista was sold to Travis Chester for somewhere in the neighborhood of $170 million.
According to a listing agent, "the sale of the Mesa Vista Ranch is basically turnkey, including all rolling stock, equipment, pickup trucks, hunting vehicles, farming equipment, furnishings, bird dogs, etc."
Yes...bird dogs.  This ranch is a mecca for quail hunting.
The compound is located in the northeast corner of the Texas Panhandle, stretching along 25 miles of the Canadian River.
Within the property, you'll find a five-bedroom family house, an 11,500-square-foot lake house with three bedrooms, a 2,300-square-foot gatehouse with three more bedrooms, a private airport with a two-bedroom apartment for pilots, a chapel, a pub, a golf course and tennis court, and a 400-square-foot gun room.
Other highlights include a library with a spiral staircase, a thirty-seat theater/media room, and a wine cellar. There is also an 11,000-square-foot dog kennel, which includes a veterinary lab and 3,600 square feet of enclosed air-conditioned space. T. Boone even moved the Oklahoma white-frame home where he grew up to Mesa Vista.
There are 12 miles of creeks, lakes, waterfalls, and ponds, all of which are man-made and recirculated. One of Boone's major goals for the ranch was to enrich the land, returning it to an oasis for wildlife, much of which is back to its natural state of lush natural grasses, which have never been grazed. He was a leader in land conservation practices that are now followed by many other ranchers in the United States.
Sam Middleton of Chas. S. Middleton and Son and Monte Lyons of Hall and Hall handled the sale, and photos are used courtesy of TopTenRealEstateDeals.com
Mesa Vista Ranch, Massive Estate of Texas Billionaire T. Boone Pickens
T. Boone Pickens' Mesa Vista Ranch encompasses around 100 square miles of picturesque ranch land along the Canadian River in the northeastern Texas Panhandle.
This property includes multiple homes, several golf holes, a chapel, a runway and hangar, bird dogs, and much more. The property was recently put up for sale with an asking price of $170,000,000.
It recently sold, but no details have been offered on the actual buying price.
Photos courtesy...
Beautiful Country Cottage In Lufkin, Texas
Get inspired by this two-story cottage in the Plantation subdivision.
Superior Cozy Farmhouse Vibes In Hudson, Texas
If you have been looking for a modern home, with a rustic appeal to dream about, this one has it all.