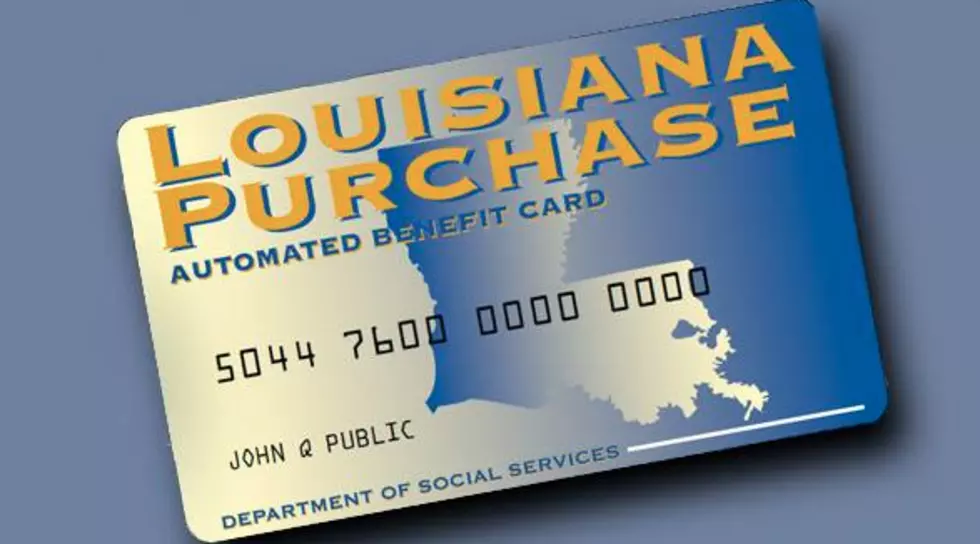 No Work, No Food Stamps — 30,000 Louisianians Could Lose Benefits If Lawmakers Agree
Louisiana Department of Children & Family Services
A large group of Louisiana residents who currently receive food stamps could lose their benefits should Louisiana lawmakers agree.
Able-bodied adults without dependents who don't have jobs, or ABAWDs, are not allowed to receive food stamps long-term, that according to federal rules.
However, Louisiana's governor can request a waiver because the state has a higher than average unemployment rate. For about a decade Louisiana has taken advantage of this waiver for about 30,000 ABAWDs to receive food stamps.
One lawmaker wants the state legislation to have a say in the matter. Rep. Jay Morris (R-Monroe) has proposed a bill that would require leglistation to also approve the waiver request.
According to the bill Morris filed in the 2018 Regular Session, the state should "encourage self-sufficiency so that Louisianians may reduce dependence on public benefits."
As expected, some lawmakers have issues with this proposed legislation. One of those already outspoken opponents is Rep. Pat Smith (D-Baton Rouge).
"We're trying to reduce our prison population, and many of those individuals, male or female, who are getting out of prison really have difficulty finding a job and place to stay," Smith said. "If you take the food stamps away, they have no way to eat."
Under federal rules, ABAWDs can keep their food stamps if they work, train for a job, or volunteer 20 hours a week.