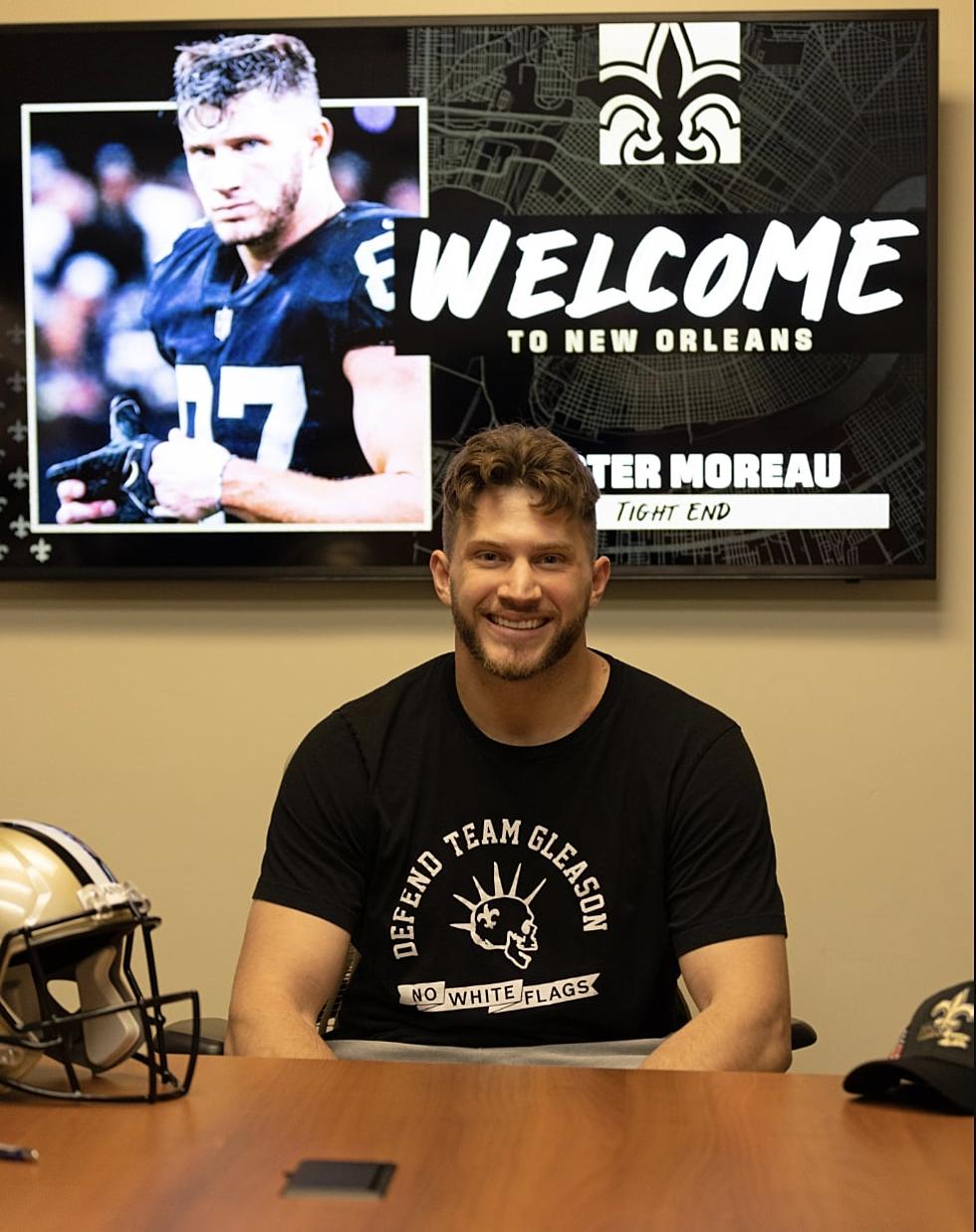 New Orleans Saints Foster Moreau Announces Cancer in Full Remission
Photo courtesy New Orleans Saints
New Orleans Saints Tight End tweeted out his own holiday cheer Monday evening, letting everyone know he is in remission from Hodgkin's Lymphoma.
The news of Moreau being diagnosed with cancer came about due to his free agency.  While visiting his hometown team, the Saints medical staff found the cancer performing a routine physical.  Regardless, the Saints signed Moreau less than 2 months later.
Moreau even participated in the Saints mini-camps while still going thru treatment.
The Saints open the 2023 season Sunday, September 9 at Noon.  You can hear the Saints all season long on 97.3 The Dawg and 103.3 The GOAT.
NFL Records Held By New Orleans Saints Players
A number of current and former members of the New Orleans Saints hold NFL records.
Worst New Orleans Saints Trades of All Time
A rundown of the absolute worst New Orleans Saints trades of all time.
Top 10 LSU Tigers Drafted by the New Orleans Saints
Top 10 LSU Tigers Drafted by the New Orleans Saints