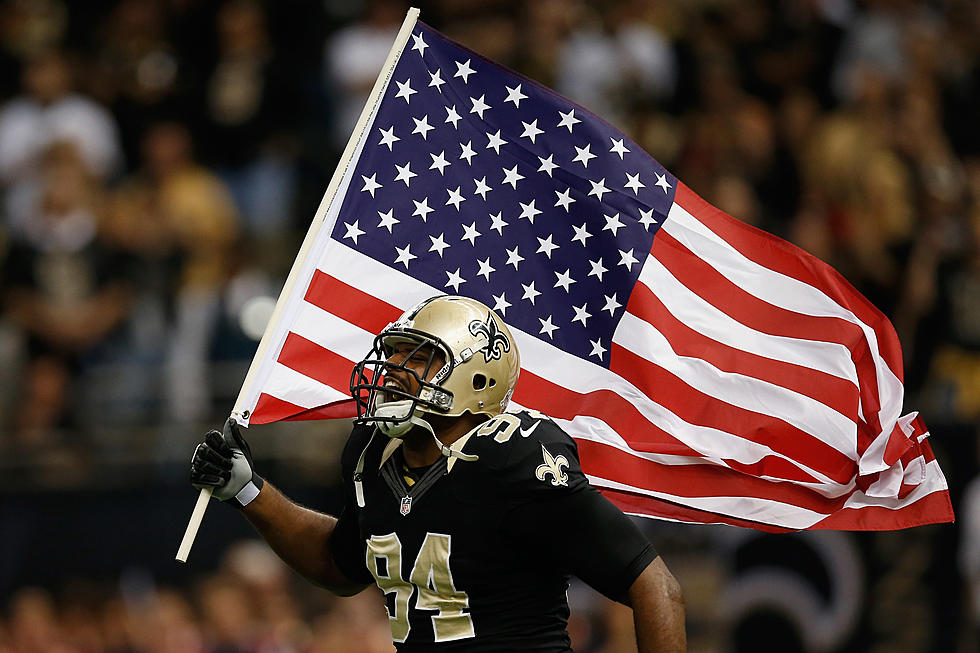 New Orleans Saints Defensive End Cam Jordan Finishes Season Among List of NFL Greats
Chris Graythen, Getty Images
A disappointing season has come to an end for the New Orleans Saints as they were swept by the Carolina Panthers. But you can't blame the team's missing the playoffs for the second consecutive year on Defensive End Cameron Jordan as he finished the season in rarified air.
I still remember when the Saints drafted Jordan in the first round of 2011 NFL Draft. You could tell the University of California product was going to be a soundbite machine, if his level of play could match his personality.
And it has! Jordan has become one of the most likeable players to ever wear the Black & Gold. Much of that is due to his infectious personality but also because of his outstanding, consistant play over the past decade. Like Drew Brees was the model of consistency for the Saints offense, Jordan has been the same thing for the Saints defense.
If you look at these numbers provided by lineups.com. you will notice Jordan's consistency in games played per season. He's never played less than 15 games per season, which is incredible considered how often players get injured. And you will notice his consistency in sacks per season.
It's because of that consistency in sacks per season that Jordan now finds himself in an elite group.
Jordan is the 6th player since 1982 to record at least 7 sacks in 11 consecutive seasons. The five other names on that list feature a who's who of the best defensive players of all-time: Reggie White, Chris Doleman, John Randle, Derrick Thomas, and Robert Mathis.
For the record, Jordan finished with 8.5 sacks during the 2022 season and his second-highest tackle total in a season at 59.
Highest Career Earnings Paid By New Orleans Saints
We used the contract information provided by
Spotrac
to come up with this list. We based it on the amount of contract money paid by the New Orleans Saints to players, not their total career earnings. These earnings are up to the 2022 NFL Season.
Remembering the 2000 Saints, One of the Best Seasons in Franchise History
Despite winning the first playoff game in the history of the franchise, which was in its 34th season that year, the 2000 Saints team does not get its proper due.
NFL Records Held By New Orleans Saints Players
A number of current and former members of the New Orleans Saints hold NFL records.