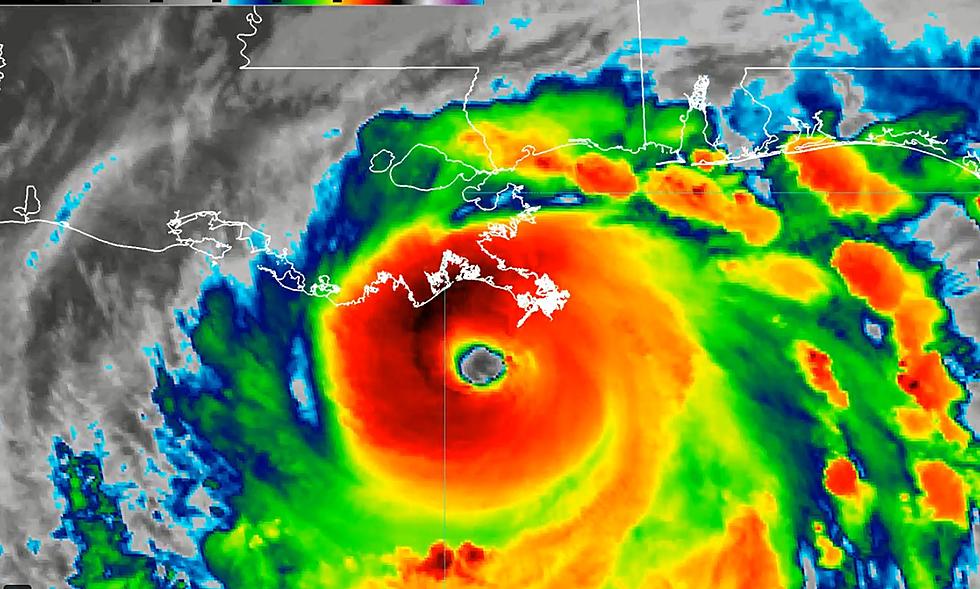 Meteorologist Donald Jones Will Join Mikey O Tomorrow Aftertoon
NWSNewOrleans Via Twitter
Meteorologist Donald Jones from the National Weather Service in Lake Charles will be live on the air with Mikey O tomorrow afternoon.
We'll talk about what's causing the crazy hot summer in SWLA and the Gulf of Mexico loop current and what that means for the remainder of the hurricane season for our area.
Jones grew up in Slidell, Louisiana, and became fascinated with the weather in 1992, as a middle schooler, watching the coverage of Hurricane Andrew. After graduating high school, Jones entered the meteorology program at Louisiana Monroe. He joined the National Weather Service Lake Charles team 13 years ago in 2009.
Donald told the American Press:
At the time, all I could think as a kid was, 'Wow. This is so cool.' Now as I've grown up and experienced hurricanes personally, I respect the storms a little bit more and I feel a little differently when I see a massive storm develop. There will always be a part of me that gets excited about storms, though.
Meteorologist Donald Jones will join Mikey O tomorrow at 4:20pm to chat about the savagely hot SWLA summer and what he thinks will come of the remaining hurricane season in relation to our area.
You can listen in three different ways:
Essential Items for Your Hurricane Kit