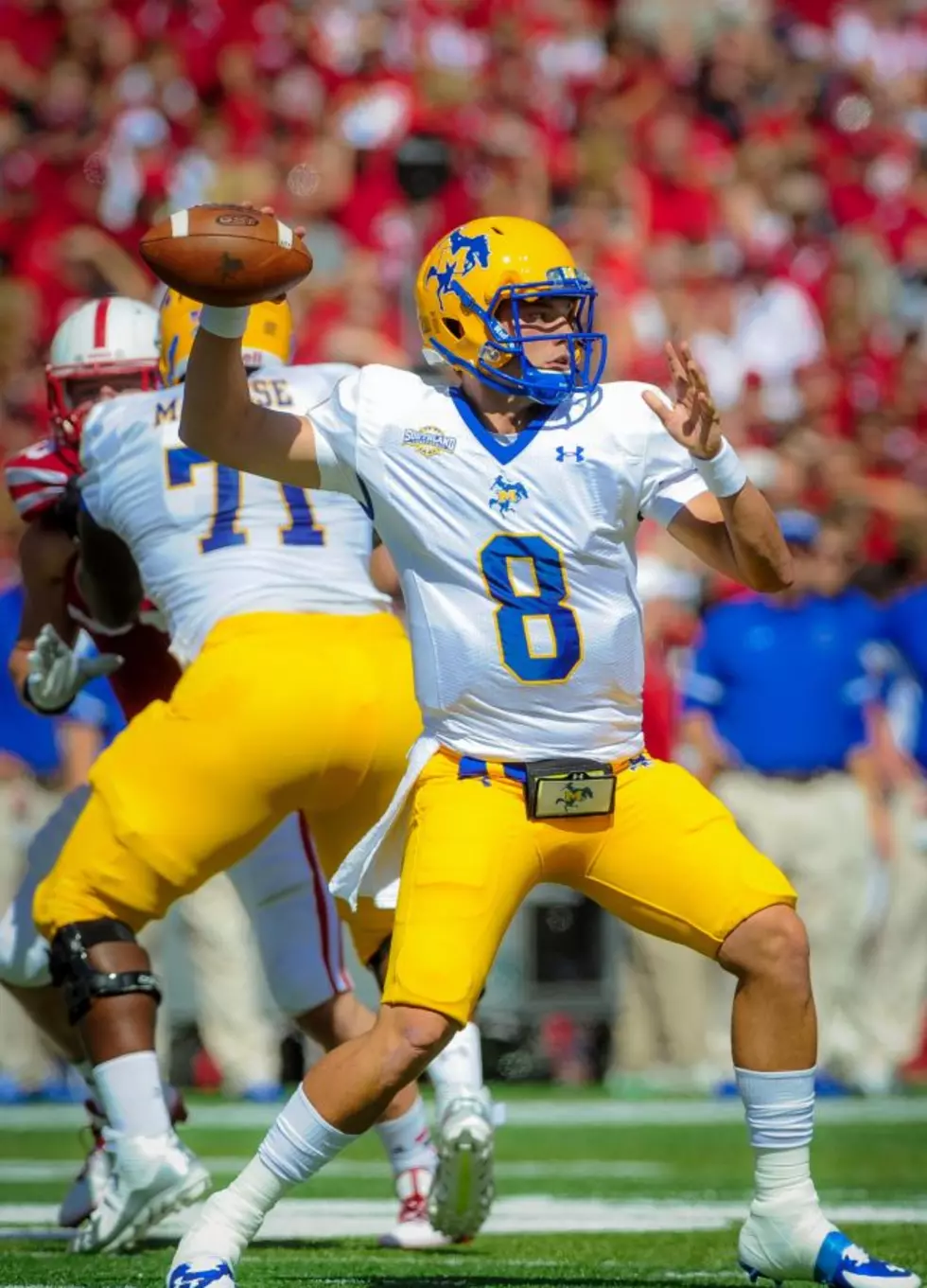 McNeese Plays Best Half of Season to Defeat the Demons 35-28
getty images/ Eric Francis
Northwestern must hate to play the McNeese State Cowboys. The Pokes put together a 35 point first half last night and held on to beat the Demons for the 10th straight time.
McNeese State Head Coach Matt Viator praised his Cowboy's first half effort saying he thought it was the best his team has played all year.... and that's saying something when you consider how well the pokes played at Nebraska and earlier this year when they were scoring 50 or more points a game. The Pokes scored 35 unanswered points in the first half and that would prove to be enough to seal the victory. The Demons made it interesting by stifling the Cowboys offense in the second half and scoring 25 unanswered points in the fourth quarter before the Pokes defense sealed the victory with a four down stop near the end of the game.
The Cowboys move to 6-2 on the year and 4-1 in the conference. They are tied at the top of the conference with Sam Houston State and Southeastern.  The Pokes take on Stephen F. Austin (6-3 total 3-2 in conference games) at home next week. Sam Houston travels to San Antonio next week to play Incarnate Word. The Bearkats do still have Central Arkansas (5-5 total 4-2 conference) on their schedule. The Cowboys play Southeastern on November 14th at Hammond. A Central Arkansas victory over Sam Houston with a Cowboys win over Southeastern would give the Pokes the conference Championship ... if the Cowboys win all of their last three games. McNeese finishes the season at home against Lamar (6-3 total 3-2 conference) who has score 72 or more twice this year. It will be an interesting stretch run.