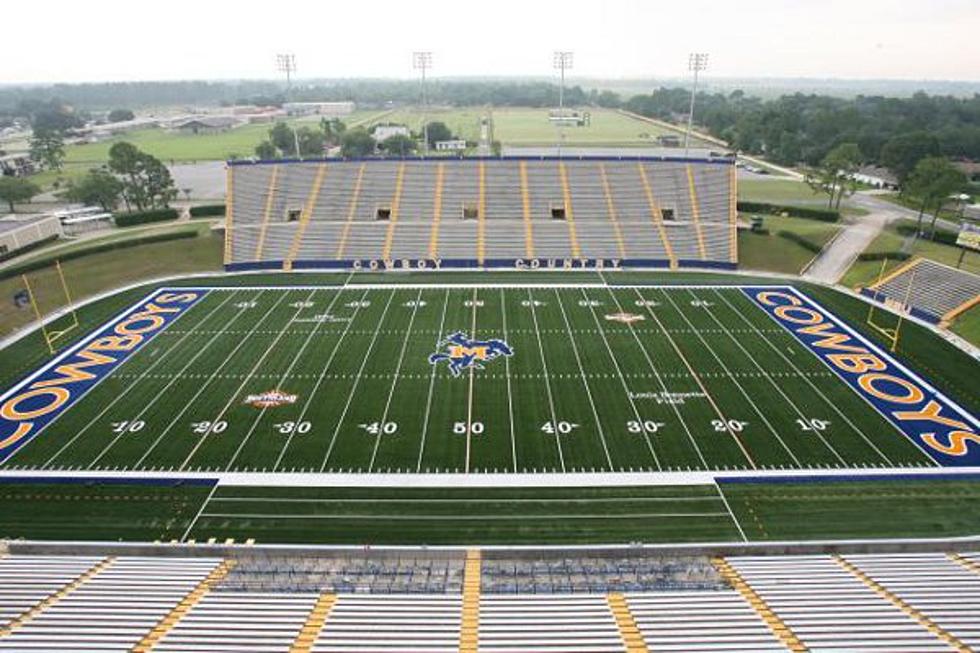 McNeese Football Drop Only One Spot In Polls
McNeese Football Stadium (Photo provided by Matt Bonnette MSU)
The McNeese Cowboys football team went to Utah last weekend to take on the then #25 team in the country in BYU.
They lost 30-3 but it didn't really cause to much damage in their standings in the national polls.
The National FCS polls were released yesterday and the Cowboys only fell one spot in each poll.  Probably because the voters realize that the Cowboys are still that good and they also face a nationally ranked team.
The Pokes fell from #9 to #10 in the STATS Poll while falling from #10 to #11 in the AFCA coaches top 25 poll.
The Cowboys will host Southland Conference foes Stephen F Austin this Saturday night at Cowboy stadium in Lake Charles.  Kickoff is set for 6pm.