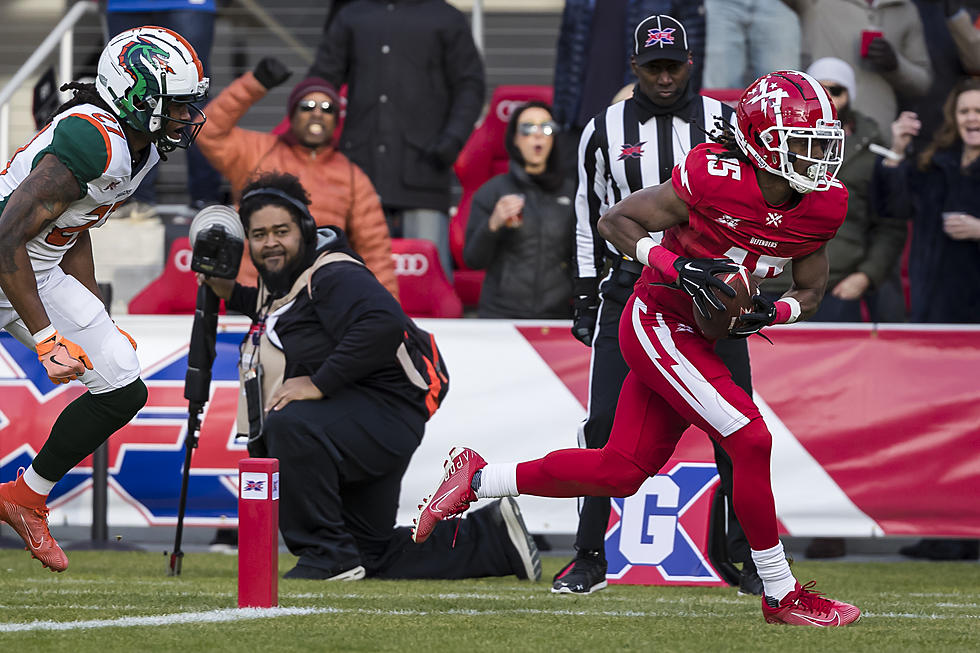 LSU Tied For Most Players On XFL Opening Day Rosters
Photo by Scott Taetsch/Getty Images
LSU makes pro football players. NFL rosters have been full of LSU Tigers for decades. But now there's a new pro football league, the reincarnated XFL, and LSU is doing the same thing.
The XFL kicked off today, and across the league LSU made up more of the league's depth charts than almost any other college.
According to NCAA.com, LSU has 10 players on XFL rosters, tied with Auburn for the most in the league. Other schools high on the roster population report include Oklahoma with 9 players, Florida with 8, and Florida State, Maryland, Oregon State, & Temple all tied with 7 players.
Houston Roughnecks: Offensive Lineman Toby Weathersby
Seattle Dragons: Tight End Colin Jeter
DC Defenders: Wide Receiver Malachi Dupree, Running Back Nick Brossette, Defensive End Sam Montgomery
Los Angeles Wildcats: Linebacker Anthony Johnson
New York Guardians: Cornerback Terrence Alexander, Center Garrett Brumfield
Tampa Bay Vipers: Cornerback Jalen Collins