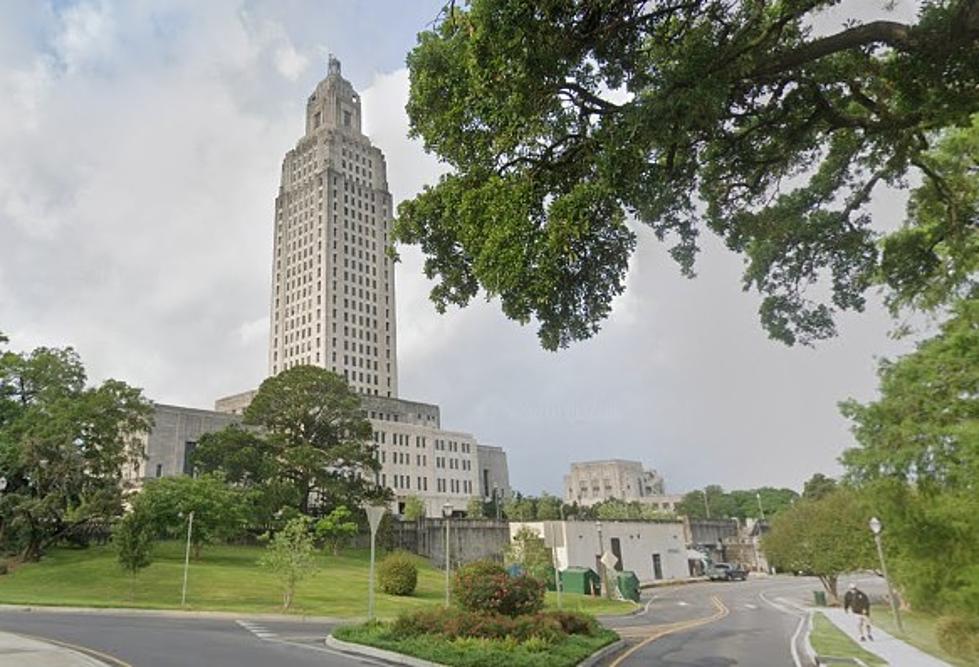 Louisiana Legislature Kills Their Own Pay Raise After Outrage Over Teacher Pay
Google Maps/Google Streetview
BATON ROUGE, La. (KPEL News) - A future pay hike for legislators is dead after the House Appropriations Committee voted 16-5 against it following fierce criticism over stripping teacher pay.
"Sometimes we have to set an example for the state," said Republican Rep. Tony Bacala, who voted against the measure.
According to the USAToday Network, the vote came after legislators realized the optics of removing teacher pay from their budget while also voting to increase their own pay.
Earlier the House and Governmental Affairs Committee advanced the bill on an 8-4 vote, but a backlash from removing teacher raises from the budget doomed the legislation in the Appropriations Committee.

Instead of including teacher raises proposed by Democratic Gov. John Bel Edwards, lawmakers in the House instead advanced a budget that would considerably pay down local school districts' debt that they said would allow for raises to be made at the local level.

Senate leaders have signaled they will restore the teacher raises in their version of the budget, setting up a possible budget showdown.
Democrat Rep. Mandie Landry of New Orleans blasted the vote, accusing the state of stagnating.
The legislative pay raise would have taken effect during the next legislature, which will be sworn in at the beginning of next year.
House Republicans in Louisiana have been pushing a budget that would not raise teacher pay, but would grant money to school districts that would ultimately make room for local pay raises. However, the optics of raising their own pay while denying teachers more pay in an election year appeared to have been a bridge too far for legislators.
However, teacher pay isn't dead yet as the state Senate is still putting forward their own budget that includes them. That would set the legislature up for negotiations on the subject, and a reconciliation committee that would take the bills from both chambers and negotiate a bill that both chambers would then vote on.
For now, though, it would appear that while teachers may yet get a pay raise, legislators are stuck with their current salary, per diem, and other benefits.
Fun and Free for Kids and Parents in Lafayette
It seems like the cost of everything is going up. If you're a parent you want to take your kids out to enjoy our area, but it would also be nice to know where you can go and find attractions that don't cost anything.
The Most Common Medical Marijuana Questions In Louisiana
Multiple pieces of legislation dealing with medical marijuana and expansions to the current structure have been or will be introduced in the upcoming legislative session that begins March 14, 2022.
Attitudes are shifting about recreational use as well. In last year's session, lawmakers passed a bill that changes
penalties
for a small amount of marijuana.
At the beginning of 2022, s
mokable medical marijuana
also became legal. Many people have asked questions about how and where to get medical marijuana. Here is the current information available.