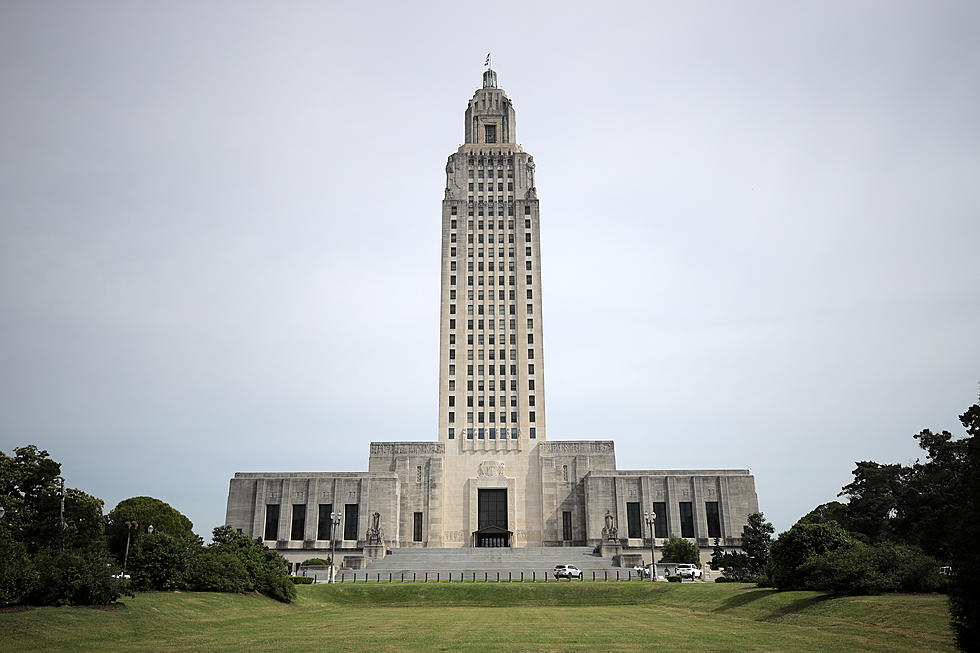 Louisiana Governor's Race: Who's in? Who's Out?
Photo by Chris Graythen/Getty Images
The primary election for state offices for Louisiana is October 14th.  That seems like a long way away, but it will be here before you know it.  There has already been a lot of speculation about who is going to run to replace current the term-limited Democrat Governor, Edwin.. wait.. John Bel Edwards.
Not that long ago, a lot of excitement was generated about whether or not Senator John Kennedy would throw his hat in the ring.  Census at the time was he would be a shoe-in if he did. He didn't.
One of the very first candidates to announce was Louisiana Attorney General Jeff Landry, staking his claim way back in October of 2022.  Landry also received the support of the State Republican Party, who made their endorsement really early.... some say too early.
In addition to Landry, other Republican candidates include Louisiana Senator Sharon Hewitt, State Treasurer John Schroder, and State Rep. Richard Nelson. The head of LABI, Stephen Waguespack just announced on Tuesday he's now in the race.  And House Speaker Clay Schexnayder is still weighing his options.
The Democrats got a pretty strong candidate when retired DOTD Secretary Shawn Wilson announced his candidacy on Monday.  Wilson has already received the endorsement of Governor Edwards.
But one candidate many speculated would be in, just announced he won't be on the ballot in October.  Republican Baton Rouge Congressman Garret Graves is officially not running for governor.  Graves' decision wasn't a surprise to political consultant Roy Fletcher:
"I think he has a good place in Washington and he's in part of the leadership up there and it makes sense for him not to run," said Fletcher.
Graves sent an email to supporters saying it's clear the best service he can provide to Louisiana and the next governor is by building upon recent wins in the US Congress.
"He's got a good life in Washington, and I think that he does a good job, and I think part of the leadership now and I think that's what he wants to do," said Fletcher.
Candidates have until August 8th-10th to submit their qualifying paperwork to the secretary of state to be on the ballot this fall.
Here Are 17 Louisiana Jobs That A.I. Will Probably Replace
According to
Business Insider
, these careers are the most at risk to be replaced by Artificial Intelligence, or A.I.
See The 35 Buildings Shreveport's Mayor Has Marked For Demo
Shreveport Mayor Tom Arceneaux has signed demolition letters for 35 properties in Shreveport. Here are the Google Maps images of each address listed by the Mayor's Office.