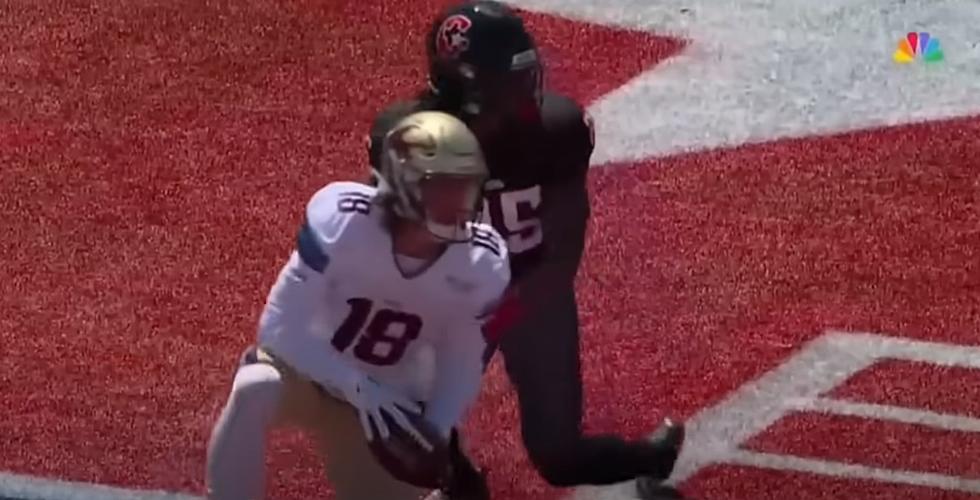 Lake Charles, Louisiana Native Trey Quinn Catches A Touchdown In His USFL Debut
USFL YouTube
A former Barbe Bucs wide receiver didn't waste anytime making a splash this weekend in his first game as a Michigan Panther in the USFL.
Trey Quinn graduated from Barbe High School and started his college football career at LSU in 2014. He later transferred to SMU in 2016. He was selected by the Washington Redskins in the 2018 as the last pick of the draft known has "Mr. Irrelevant".
Trey has bounced around the league playing for the Redskins, Jaguars, Raiders, and the Broncos. This year Quinn will be a force to be reckoned with in the USFL as a member of the Michigan Panthers coached by former NFL head coach and coordinator Mike Nolan.
The Panthers were driving in the 4th quarter at the 25-yard line. QB Josh Love dropped back and delivered a laser over the middle to Quinn.
Quinn snagged the pass and carried a Houston Gambler defender across the goal line for the touchdown.
Here's the highlights from the game, Trey's touchdown play takes place at the 6:58 minute mark of the video.
2023 NFL Draft Prospects From Louisiana Schools
These players were all invited to the NFL Combine this year, and may hear their names drafted during the 2023 NFL Draft.