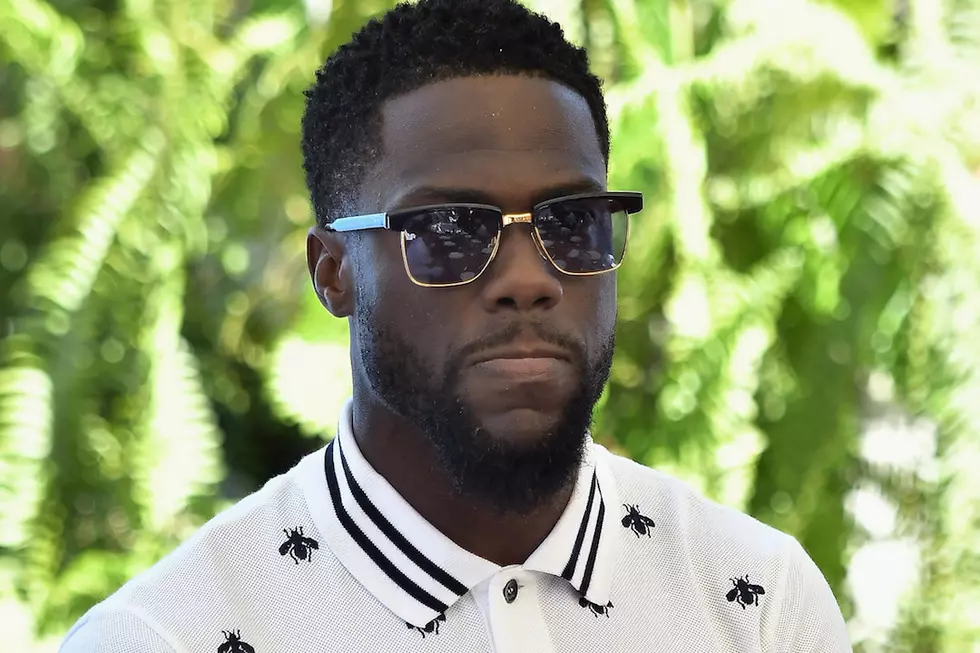 Kevin Hart Being Sued For $60 Million Over 2017 Sex Tape
Gustavo Caballero, Getty Images
Back in 2017 comedian/actor Kevin Hart posted a video confession/apology ahead embarrassing news that he had an affair. He had just got married to Eniko Parrish and to make matters worse she was pregnant. Turns out a longtime friend of Hart's, Jonathan Jackson, had secretly recorded a sexual encounter of the star and a aspiring actress by the name of Montia Sabbag. Hart and Sabbag hooked up in a Vegas hotel while he was on tour and unbeknownst to them both their affair was caught on tape.
Instead of paying Jackson not to release the tape, the star went to police and reported the bribery scheme. He then confessed his infidelity apologizing to his pregnant wife, kids and the world via video on social media. Hart admitted to having the sexual affair, apologized for his actions and then revealed a man was trying to extort money from him and that he reported the situation to police.
A year later TMZ reported Los Angeles County Prosecutors charged took Jackson into custody and charged him with attempted extortion and extortion by threatening letter.
Shortly after Jackson's arrest, Hart tweeted: "Mind blown...Hurt...at a lost for words and simply in complete disbelief at the moment. WOW." Sabbag enlisted celeb attorney Lisa Bloom to hold a press conference in an effort to restore her reputation. Together they announced she was a victim of a crime, and intended to sue Jackson for intentional infliction of emotional distress and invasion of privacy. Sabbag and Bloom also said they believed Kevin was a victim too and didn't have anything to do with recording the sex tape.
Well, it appears Hart's ex-one night stand has had a change of heart. Sabbag has reportedly recently filed suit against the star this week, alleging he was behind the sex tape scandal. According to court docs acquired by TMZ, as Hart fights to recover from a near fatal car accident he being accused of working with his former friend to film their 2017 liaison. She's suing Kevin and the hotel to the tune of $60 million! For some reason she believes it was a publicity stunt staged by Hart to build hype for his 2018 comedy tour. WTH?